10 x 6 POUND WHITE LIGHTNING Sterilized Mushroom Grain Spawn Injection Port 0.2 Micron Air Filter Patch Bags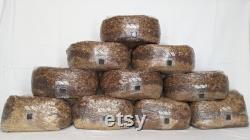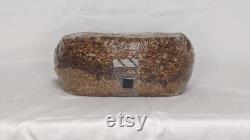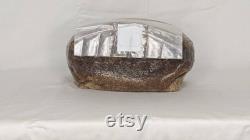 This listing is for 60-pounds (10 x 6-pounds bags) of the champ's white lightning grain spawn. Want to save years of trial and error. We've been culturing and cultivating mushrooms for over 2 decades which resulted in formulating our proprietary grain and mushroom loving supplement recipe that makes anyone's grain spawn production effortless and lightning fast. Pre-sterilized (20 psi for at minimum of 3 hours).
Sealed (inside a unicorn mushroom grow bag 2.2-3 mil plastic). 0.2 micron air filter patch.
Don't forget check out our 3-pound increment grain options, agar media, and exotic manure and master's mix substrate blocks. All products are handmade, sterilized, and packaged in our colorful colorado lab. Bag does not contain mycelium, spores, or cultures. For gourmet and medicinal legal use only.
For best results, inoculate with live cultures within 2 weeks of receiving. We do not replace inoculated bags.
This item is made of oats and water, polypropylene bag, love, millet, whole wheat, gypsum.