120 Quart Flowhood Kit with Light, Antislip Pad, Syringe Holder, Spray Port, and 8 1 Disinfectant Spray.Contamination Issues ARE OVER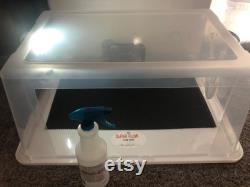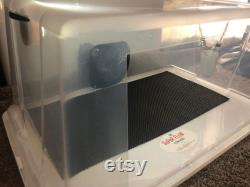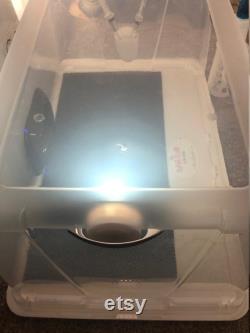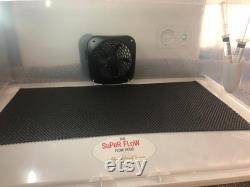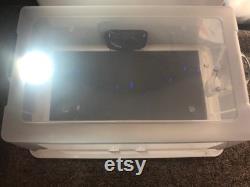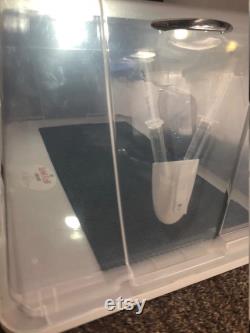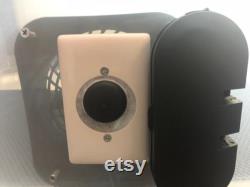 Everything is in the title. This all in one kit is an upgrade to our original flowhood, but the antislip pad ensures your beaker/agar dishes/grain jars do not slide, or move while you work.
The mounted light makes working in low light conditions easier, the included holder will hold your syringes/lighter/10 blade so you can keep working without exposing your work/hands, and the battery powered 2 speed fan makes our flowhood truly portable, allowing you to do your work in a building/garage with no power source, or wherever you'd like. Our small fan/filter assembly blows filtered air through your work lightly.
Enough to keep any floating particulates from floating into your work. It is easier to work in than a traditional still air box, as your hands aren't restricted in gloves. You still want to use sterile best practices at all times, but using our flowhood for inoculation, grain transfers, and spore/agar work will keep your work safe from contamination, and you safe from losing your mind.