12 Pods Indoor Garden Hydroponic Growing System, Herb Garden with Grow Light Self Water Cycle Timing Natural Bamboo Garden Vegetable Lettuce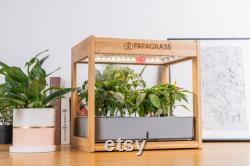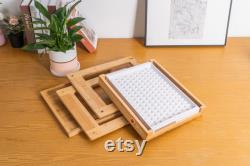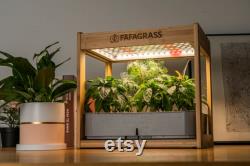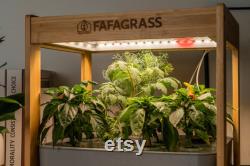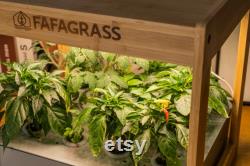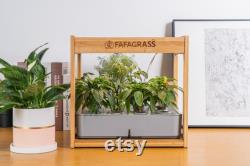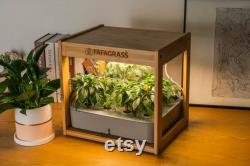 (indoor hydroponic garden) brand new design, naturl bamboo, experience a better indoor plant hydroponic system. Automatically turn on/off hydroponic planting system. Completely grows in water, no soil needed. With automatic timing water pump, the flowing water is cleaner and can promote plant absorption. (natural plant expert) grow 12 plants once a time, and they can grow up to 10 inches height.
Equipped with all herb seed pod kits: specially formulated 100ml plant nutrients, 12 grow basket, 12 grow sponge, 12 grow domes for optimal germination. (smart & simple) work 14 hours and rest 10 hours everyday automatically.
Turning the power on will commence the light automatically 14h + 10h operating mode which provide a healthy and eco-friendly living environment for your plants. The water circulation pump will work for 5 minutes per hour. (high-performance grow lights) the 24-watt led lights of the hydroponics growing system simulate the sunlight spectrum, promoting veggies photosynthesis in any weather. Indoor hydroponics system is suitable for planting most herb plants, including basil, curly parsley, dill, thyme, pepper, tomato, strawberry, mint, etc. (in-home garden system) home grown freshness and flavor right at your fingertips 365 days a year grow fresh herbs & veggies right on your kitchen counter top with this indoor herb garden.