12 x 2 lb. Wheat Grain Spawn Substrate Bags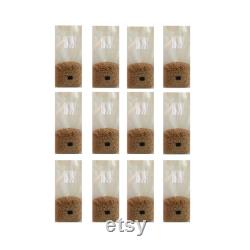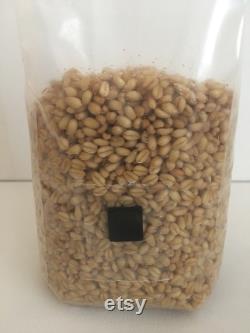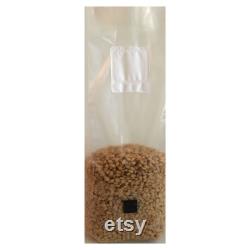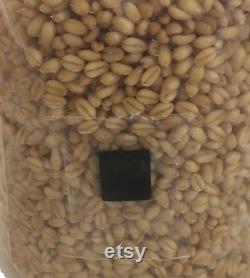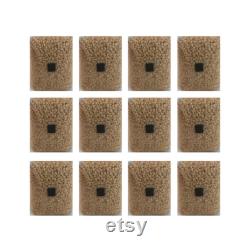 You get 12 mushroom spawn bags filled with 2 pounds each of hydrated and sterilized white wheat berries that are ready to inoculate when you get them. Each substrate bag has a self-healing injection port and a. The self-healing injection port reduces the chance of outside contamination during the inoculation process. We sell it in 5 lb bags. This item is vacuum sealed to preserve freshness and shelf life.
Inoculate each bag with 5cc of your favorite mushroom spore solution or liquid culture solution and massage and shake the bag to distribute it. Allow the bag to colonize at room temperature between 70-78 degrees for about 4-6 weeks or until fully colonized. Each wheat berry substrate grow bag is sterilized at 15-17 psi for 3 hours to ensure you get a ready-to-use product right out of the box. We stand behind everything we sell.
Our goal is to make you very happy with our product and service. We are not responsible for orders returned to us as non deliverable.
We guarantee this product will arrive fresh and intact. Once your order is marked delivered by the shipper you have 3 days to review your order and report any problems to us with your order. Use this product as soon as possible or refrigerate and use soon thereafter. 17940 n tamiami trl ste 110.
North fort myers, fl 33903.