12' x 7' x 7' portable greenhouse large walk-in green garden hot house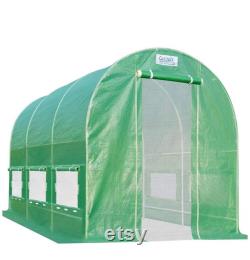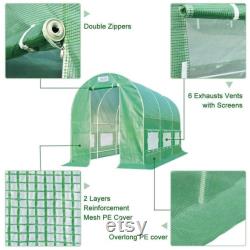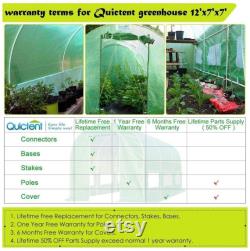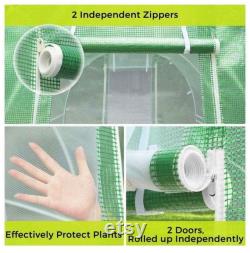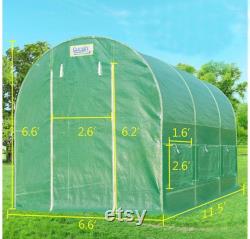 Double zippered front & back doors 2 double zippered front & back doors, give you 2 entrance at the greenhouse, easy to move plants and work, allow to vent at any time. 6 exhaust vents with mesh, keep animal and can vent completely on hot days. Overlong cover design overlong cover around the greenhouse makes the greenhouse airtight and secure, jury it in soil, or use brick, sandbag or other weights around sides to enhance the stability. Powder coated steel frame heavy duty coated steel frame, no worry about rust & rot, make the whole product more firmly, especially in bad weather.
Easy to assemble and perfect for family use. 8 bases and 16 stakes for stability, increase the resistance ability of snow and wind.
Transparent polyethylene coverheavy duty 2 layers pe cover with reinforcement mesh molded into it. 100% waterproof, transparent cover can get 85% of the sunlight through and prevent ultraviolet ray, won't make plant burned.