15 x7 x7 Outdoor Heavy Duty Walk in Greenhouse Plant Gardening Spiked Greenhouse Tent Green house with Observation Windows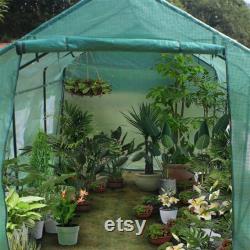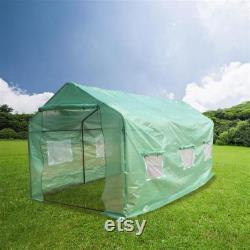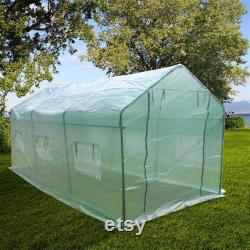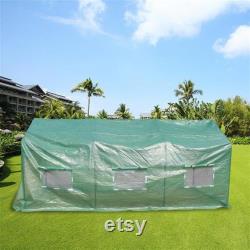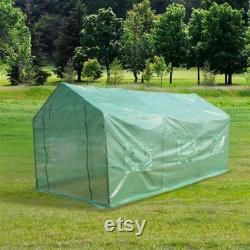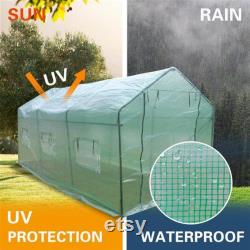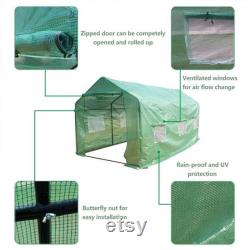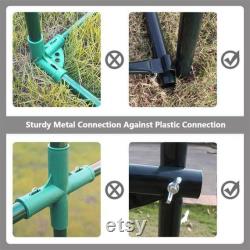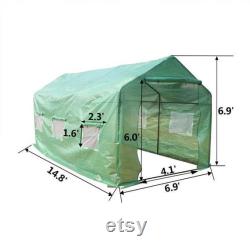 Creating a professional growth tent for plants to live better is quite a necessity. We're willing to provide you this 15x7x7heavy duty greenhouse plant gardening spiked greenhouse tent.
Thanks to its premium materials as well as exquisite workmanship, this tent is of great strength and solid structure. It can resist strong wind and heavy rain, effectively protecting plants from any damage. What's more, it provides sufficient living condition to promote plants' growth. Spacious enough for accommodating numbers of plants. New and in a good condition.
With spiked roof design, stylish in look. Keep plants away from wind or rain. Offer beneficial living condition to various plants for quick and healthy growth. The surface is spray-treated to prevent rust, corrosion and delay. Butterfly nut is used, so the installation is very convenient. Frame: 25 x 0.7mm.
Fixed rod: 19 x 0.7mm. Dimensions: (177.17 x 82.68 x 82.68) / (450 x 210 x 210)cm(l x w x h). Weight: 45.19lb / 20.5kg.