16x25 20 Laminar Flow hood (Horizontal) , HEPA, charcoal prefilter and 320 cfm fan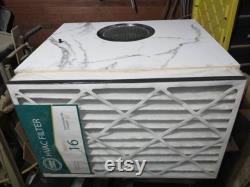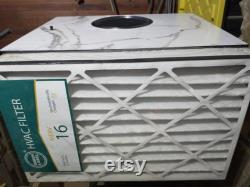 16"x 25" x 20 rectangle box, . Charcoal pre-filter, bacteria resistant washable rubber exterior. 99.8% merv 16 hepa cloth air filter good for 6 months of working runtime (replaceable).
On/off top mounted push button switch. Great for in-home mycology or household air cleaner. This item is made of hepa filter and rubber, mdf wood, mushroom.