17 Happy Leaf LED, Full Spectrum Grow Light, USA Made, Perfect for Microgreens, Hydroponics, Seed Starting, Full Flower,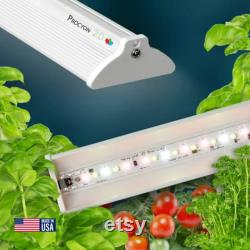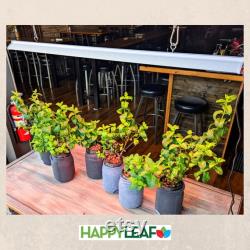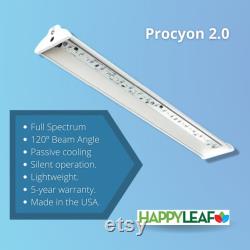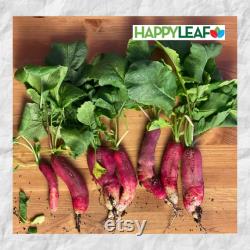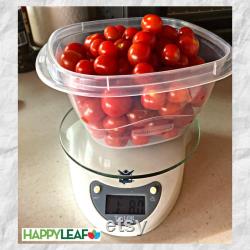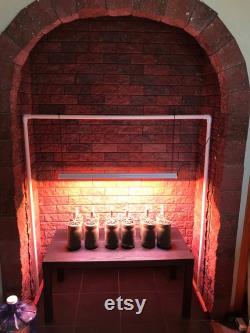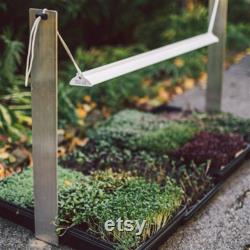 Happy leaf led procyon 2.0 17 full spectrum led grow light, usa made, perfect for hydroponics, from seed starting to full flower. Our full spectrum led grow lights provide the light that plants love, whether you are growing your own food indoors or have a house plant obsession. Bring the sun inside and grow happy. Our usa made grow lights are made in small batches so we can provide our customers with the newest technology available. Procyon 2.0 led grow light features. Simple to use, commercial grade. Optimal spectrum for vegetative and fruiting/flowering growth on all types of plants. Low voltage dc power (can be powered directly by solar no inverter). Passive cooling, requires no fans or motors. Integrated t-slot channel for easy hanging options with 2 eye-bolt hangers included. Upgraded 120 degree beam angle.
Power draw: 48 watts single power supply included. Electrolytic capacitor is not part of fixture (it's in power supply enhancing long life of the product). Micro-greens/seed starting 14 -18 above plant: 36 x 24.
Lettuce, leafy greens, herbs & vegetative plants 10 12 above plant: 36 x 18. Flowering plants 6 10 above plant: 36 x 12. 14 red osram oslon square leds (660nm).
6 high color temperature white osram oslon squaare leds (450nm blue dominant). 14 mint green osram led (550 nm).
Happy leaf led began as an endeavor by our lighting engineer, victor zaderej, to develop a state-of-the-art horticultural grow light based on his in-depth expertise with solid-state-lighting. Happy leaf led is a company that produces commercial quality grow lights that help our customers improve the production of their diverse crops. We don't just sell lights, we engineer them ourselves from the ground up, to provide optimal results. We're committed to providing the highest level of customer service and making ourselves readily available to provide information and answering your questions, no matter if you are growing at home or for a business.