18 lb All-In-One Mushroom Grow Bags BRF and Wheat Berry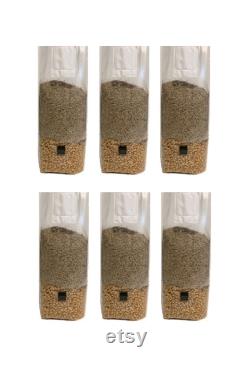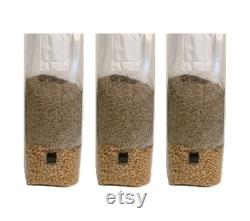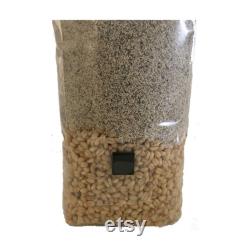 You get 6 grow bags per order. This all-in-one organic brown rice flour based mushroom substrate grow bag weights a whooping 3 pounds wheat berries produce super heavy mycelium growth and when combined with brown rice flour it makes for one amazing substrate. Made from organic brown rice flour, vermiculite, ph buffer and stabilizer, hydrated wheat berries and ro well water. Perfect for growing shiitake, reshi, oyster mushrooms and other gourmet mushrooms. Inject bag with 3-5cc's of your favorite spore solution. The purpose of having this all-in-one grow bag is to avoid contamination when mixing substrates together.
Although you can grow mushrooms inside this bag we highly recommend using a fruiting chamber for maximum yields and best results. Use this product as soon as possible or refrigerate and use soon thereafter.