2000W LED Grow Light Kit Full Spectrum 48 x48 x80 Indoor Grow Tents Room Box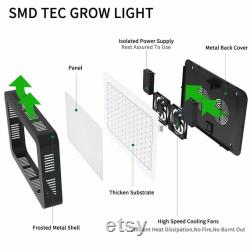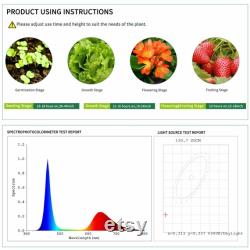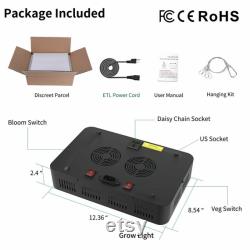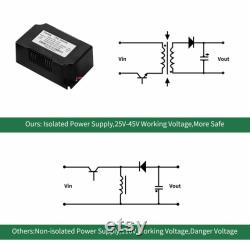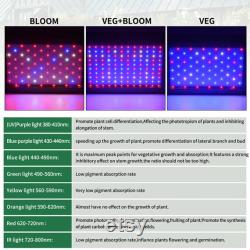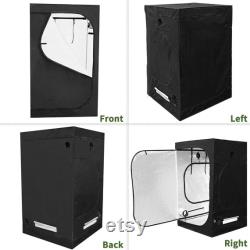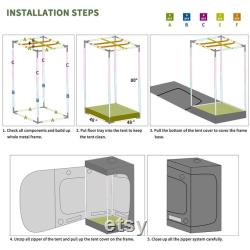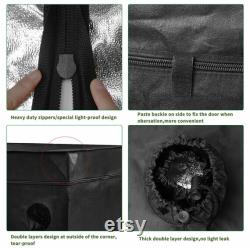 2000w led grow light kit full spectrum + 48"x48"x80 indoor grow tents grow room box. Attention:we will send grow light & grow tent separated, you may not receive them at same time, please contract with our customs' service.
Dimensions: 12.36x8.54x2.4 inches. Item weight: 7.94 lbs. Use for all stages of plant growth. Full band(380nm-800nm), full spectrum.
Perfect for 3x3ft vegetative coverage at 24 height. Perfect for 1.8x1.8ft flowering coverage at 18 height. Led type:newest smd tech, more durable.
Noise level: 45db, very quiet. Working environment : -2040 degree;45%95%rh. Size:48"x48"x80(120cmx120cmx203cm). 100% light proof, energy saving. Tear-proof, over 100% reflective mylar. Vulcanized rubber 3 ways connectors corners, stabilizing and more durable. Double layers design at every outside of the corner, tear-proof and durable. According to the research we have done, we cancel the useless window in front of the grow tent, even the tiny pinhole along the seam beside the window may also cause light leak. D-type door is also easy to oberservation. D type door, open and observe easily. Heavy duty zippers, no trouble of repairing zipper. Removable floor tray for easy cleaning. With plastic connector, in case puncturing the grow tent corner. Easy and quick to assemble.
High-grade materials and fine workmanship, durable and reliable to use. About the lighting time and height. Seeding stage:16-18 hours on, 36-40inch.
Growth stage:12-16 hours on, 18-24inch. Flowering&fruiting stage:12 hours on, 12-18inch. The lighting time and height can be adjusted according to site environment and specific plant plants. Tips for increasing lifespan: please let the light have a rest for about 20 mins after 7-8 hours working.
1 x led grow light.