22 x 46 Fan Filter Unit (FFU) PRE-ORDER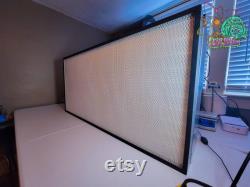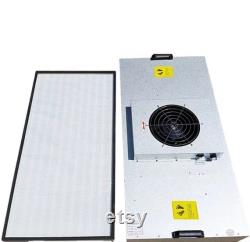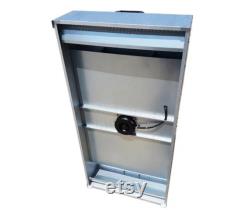 The flow rat fan filter unit (ffu) comes with a 99.99% 0.1 micron micro pleat hepa filter and built in pre-filter. The dimensions are 12" x 22" x 46.
Our ffu's are built from pan broken, zinc coated sheet steel to create one of the lightest weight units available. These ffu's are some of the slimmest profiles on the market. Low vibration and low sound. All units come equipped with built in multi speed controllers. All units have been sealed internally to ensure that the most air tight seals possible.
Each unit has a bracket style clamping system to secure the filter to the unit. All units come completed and ready to use.
Visit our website to find the best deals. This item is made of metal and hepa.