25 x Sun Board 96 Samsung lm561c S6 led Strip Grow Light NOT Quantum QB96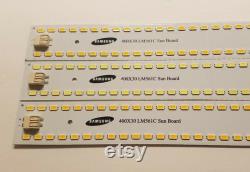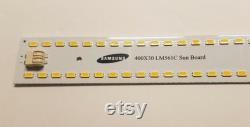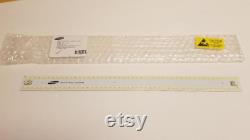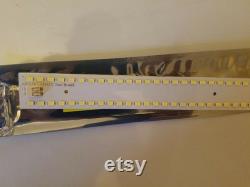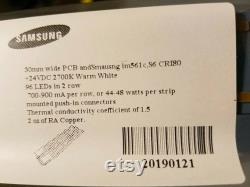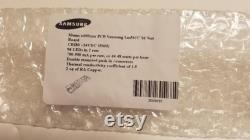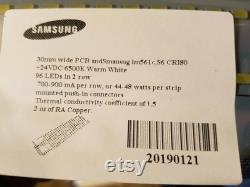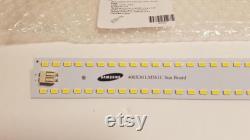 25 - 96 diode samsung lm561c s6 bin strips. 30mmx400mm (approximately 1.2"x16"). These are 30mmx400mm (approximately 1.2 inch x 16 inches) 96 diode strips using the samsung lm561c s6 bin diodes. These do use true samsung lm561c diodes in the s6 bin, which is the top bin for this diode and these also have the hook-ups on each end of the board making it so much easier and less messy to wire them in series. For the size, number of diodes, efficiency, versatility, and power capability, you won't find a better deal than these strips.
The 2700k is best for flowering. The 3500k is a good all around spectrum. The 6500 k is best for vegetative cycle. Or mix two of the 2700k with one of the 6500k and get a wider spectrum than is possible with just one color.
They are rated at 24v and 1400-1800ma per strip and can handle a little more, but are much more efficient in the 1050-1400ma range. They actually work amazing with a mean well hlg driver with a constant current of 1400 and are highly efficient at this power.
For example, a meanwell hlg-120h-c1400b powers three or four of these strips nicely without the need for heatsinks and also offers you dimming capabilities. There are many other configurations that work(too many for me to list), but plenty of resources out there to learn a little about wiring them different ways to help you decide which way you wanna set yours up. If you don't know any, just ask and i can point you to one or two great ones or answer any questions you may have. If you look around, you can even find ways to set them up on regular old full size cookie sheets.
This is for 25 strips. Watch for my other listings for different quantities, heatsinks, red booster strips, blue booster strips, other samsung diode boards, etc. Or, if you need a different quantity or custom configuration, just let me know.