2x Sterilized Rye Grain Bags, 2 lbs. Each, 4 lbs. Total, Organic Rye Berry Mushroom Grain Substrate, RTV SHIP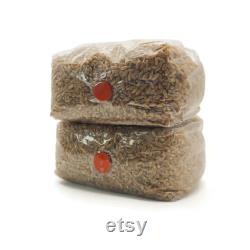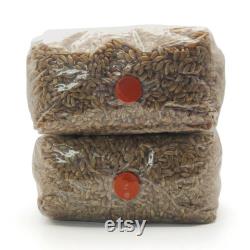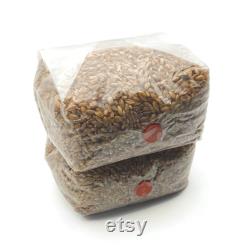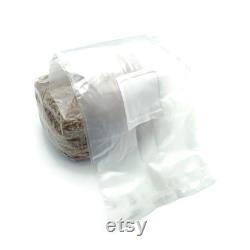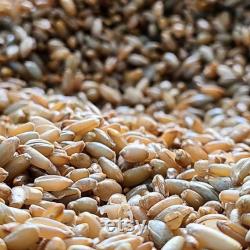 2x sterilized rye grain bags - 2 lbs each. High-quality 5x8, 5x6 or 5x4 in. (depending on order) 3-6 mil. 2 pounds organic rye per bag. Our organic rye berries are soaked for 24 hours in gypsum water.
Each bag contains 2 pounds of optimally hydrated rye grain. Bags are then pressure cooked at 17 psi for 2.5 hours to ensure contaminate-free grain. Finally, bags are sealed in front of a flow hood. We're excited to help you with your mycology goals. Please feel free to message us with any questions about our rye grain bags or general questions regarding gourmet and medicinal mushroom cultivation.
This item is made of organic rye grain, rtv, gypsum and 6 mil bags.