3D Printed Vertical hydroponics tower ADD ON layers (6 pieces) 725MM height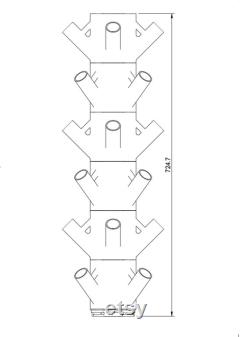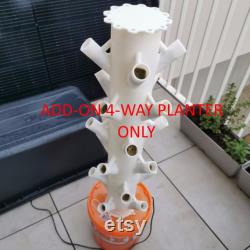 This is add on layers to increase the height of your initial hydroponics tower set. This contains 6 layers for additional 4-way planter. You will need the base set.
Support ropes can be tied to top cover. Personally designed and 3d printed using pla+ material.
This vertical tower planter has extended arms for better plant spacing and a irrigation port to support the extended arms. Assembly to your bucket of reservoir is required. 3d printed using pla+ for better strength but limited to temperature below 50 celsius. Not for very hot greenhouses.
6 layers of 4way planter. This item is made of pla and pla plus.