4 Bucket 5 Gallon Deep Water Culture (DWC) Hydroponic System Kit Grow Bucket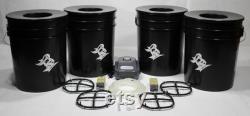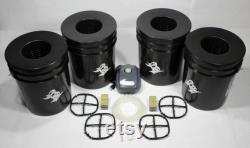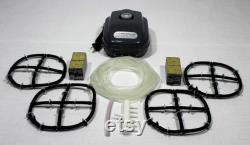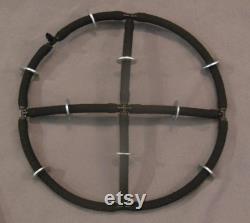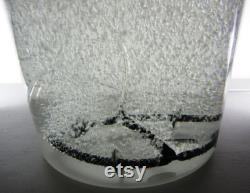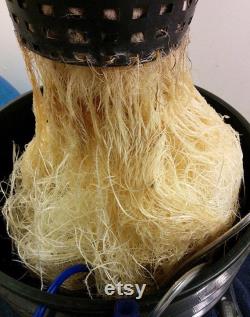 New white knight 4 bucket 5 gallon deep water culture (dwc) kit with air-stone bubble infusion injectors, also includes heavy duty 285gph (4x5l per min) air pump, grow basket lids, air tubing and connectors, rockwool starter cubes and assembly instructions. Four 5 gallon heavy duty grow buckets with 6 grow basket lids. Manufactured with fda compliant resins. (gph) 285 (5l x 4 per min).
Four air-stone bubble infusion injectors 7.0. Rockwool starter seed grow cubes. 25ft of silicone air tubing. L- 12" w - 12" h - 15 (each bucket). One of the most attractive factors of a dwc system is its simplicity. The roots of plants just love oxygen. The roots can't get enough of it and increasing the oxygen available to them massively increases their uptake of nutrients, which of course means more growth. All hydroponics systems require a method of allowing the roots to come into contact with the air. Often, as in ebb and flow systems, this is achieved by having regular timed flows of nutrient solution interspersed by dry periods when the roots can breathe.
With dwc the roots are permanently suspended in the nutrient solution and the oxygen that they require is also in the solution. Here's how it works. Plants are grown in net pots suspended in the lids of plastic buckets. Plants are normally started out in rockwool cubes which are then placed into the net pots which have been filled with an inert growing media, normally hydro ton or similar expanded clay pellets. The bucket is filled with the required nutrient solution.
An aquarium air stone is placed into the bucket and an air pump attached using air lines. The roots of the plant grow downwards into the nutrient solution, becoming permanently suspended in the liquid where the extra oxygen allows them to assimilate the nutrients. If you have any questions please feel free to message me and i will do my very best to help you.