57 x 57 x 77 3-Tier 8 Shelves Portable Mini Walk-In Greenhouse, Plants Flowers Growing Green House, Portable Mini ,Walk-In Greenhouse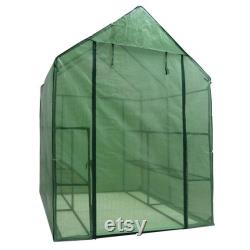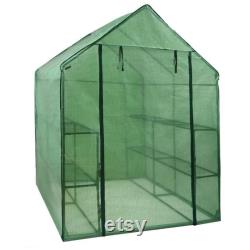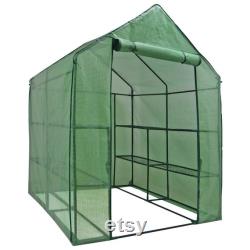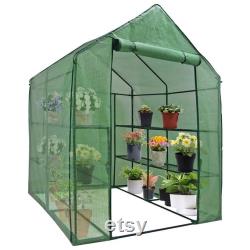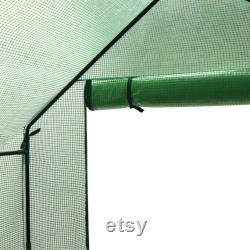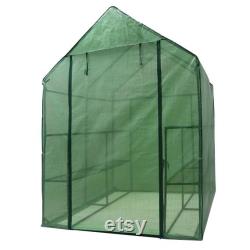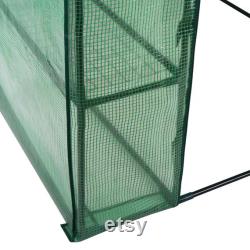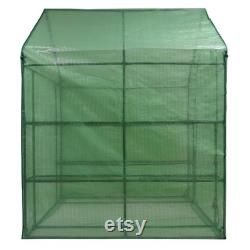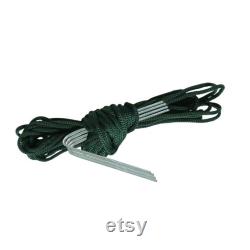 Grow plants in a healthy environment year-round with this spacious yet compact greenhouse. Crafted with a zippered roll-up door and walk-in design, this home for plants makes for convenient maintenance. It's also built with 8 wired shelves, giving plants the space needed to breathe and grow. Your gardening routine shouldn't have to change with the weather. Weather-resistantthe durable plastic cover of this greenhouse ensures all your plants are protected from rough weather conditions such as rain, wind, and snow.
Spacious spacethe walk-in door allows for easy access to add a multitude of new plants without compromising the amount of space. Breathable & zippereddesigned with a zippered roll-up door for easy access, and screened ventilation for optimum air circulation.
Built-in shelvingkeeping plants safe and organized is an effortless task. Different heights between the spaces allow for storage of small and large plants side-by-side.
Multi-wired shelves8 wired shelves (4 on each side) provide ample room for plant storage and allow them space for healthy breathing. Strength and stabilitythe high-grade, powder-coated steel tube frame and heavy-duty cover are accompanied by guy ropes and stakes to maintain stability. Portable and movableit can also be easily set up or dismantled to be moved to a variety of areas, in- or outdoors. Overall dimensions: 57"(l) x 57"(w) x 77(h). Door dimensions: 32.3"(w) x 62.2"(h).
Weight capacity (per shelf): 44 lbs. 4 ground nails & 4 ropes. This item is made of plastic and steel.