5 Blocks Coco Peat 100 Natural Organic soil Conditioner 50 lbs Free Sam Day Shipping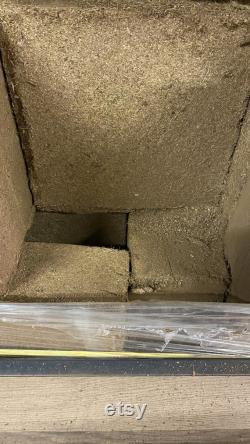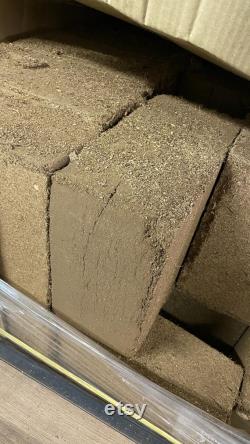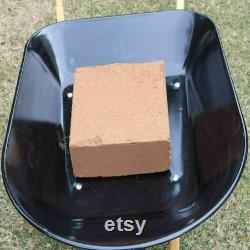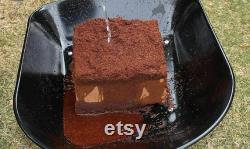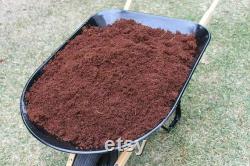 Organic coconut coir growing media - 100% natural and sustainable alternative to peat moss; harvested from the fibers of coconut shells; this natural growing media can be added to existing peat moss for extra richness; ph balanced at 5.8-6.3 to promote healthy plant growth. All-natural and organic, low carbon footprint. Works for all plant types. Coconut coir is an ideal soil enhancer.
Use it as a fine textured mulch. Add fertilizer to make a complete soil. Add it directly to soil to lighten it.
Plus it holds ten times its weight in water. Coir in the soil sequesters carbon from the atmosphere for up to 40 years. Effective as a peat moss substitute, with a lower carbon footprint and lower environmental impact than peat. Reduces risk of root diseases.
Coco coir growing medium 100% natural, sustainable, and coconut fiber and coir pith particles, harvested from coconut outer shells are compressed. The compressed coir bricks expand up to 2. 8 cubic feet of coco potting soil by adding water. Coir potting soil can be used as a soil amendment to improve your soils physical and chemical properties and at the same time increase permeability and moisture retention capacity.
Nutrient rich coconut potting soil made with ph balanced materials, promoting healthy plant growth these coconut coir blocks are great for gardening. Organic coco coir is not only a better alternative to traditional potting soil but you can add it to peat moss as well for extra rich. Easy-to-use outdoor indoor hydroponic growing media - coir potting soil is the preferred choice of growing media to grow vegetables - tomato, cucumber, peppers, ginger, turmeric and other veggies. Microgreens and fresh herbs like basil, cilantro, parsley, mint and cilantro are grown in coir potting mix. Coir growing media is also ideal to grow succulents, flower plants like amaryllis and used in landscaping and golf courses.
The best thing about coir growing medium is it's sustainability. Conserve water with coco garden soil its fine, porous texture allows for proper aeration and water drainage and absorption making it a great potting soil, has high water retention, allows for water to be dispersed evenly. Our premium coconut fiber potting soil is dehydrated and conveniently packed for easy storage. When ready to use, just soak the coco coir brick in water, expands to 20 gallons of fresh potting soil.