5x All-in-One Hardwood Mushroom Grow kit, Gourmet Mushroom Kit- O fungi U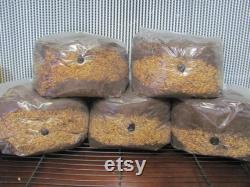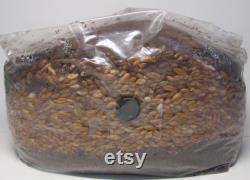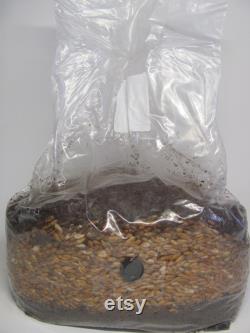 All-in-one gourmet mushroom grow kit. Perfectly infused blend of hardwood sawdust, coffee/wheat bran, and gypsum. Bag contains a hand made built in self healing injectable port. For those who enjoy a little convenience in life, ofungiu introduces a woodlovers mushroom substrate grow kit making growing your own mushrooms a snap works for all woodlover species. All the hard work as been taken care of by us so all you have to do is enjoy growing your own mushroom.
All that needs to be done is inoculate with your favorite gourmet mushroom culture such as shiitake or oyster. Let the bag colonize in room temperature (some species may have specific requirements) for 2-6 weeks. Initiate fruiting when the block is ready. Mycology can get challenging and create some mixed emotions so we will work with you every step of the way.
Things can happen and sometimes even fail, don't give up we gotcha give us the scoop and we will send a replacement for free within reason. This item is made of gypsum and coffee, wheat bran, hardwood sawdust, spawn bag, love.