600w Quantum LED bar Light Samsung LM301H 3.5k 660nm UV Meanwell HLG-480 driver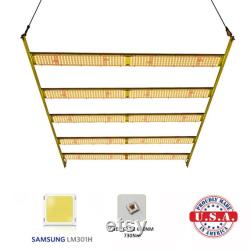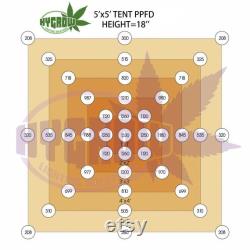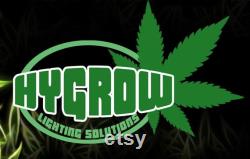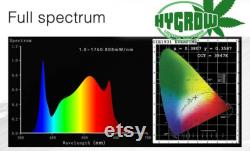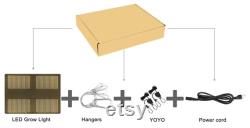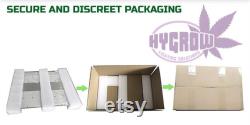 These light are the latest in led tech and provide much more efficient and even canopy coverage than the standard board lights. These lights are full spectrum and are perfect for start to finish grows (utilizing the included dimmer switch) from seedling, vegetative and final stages of flowering our quantum lights use parts manufactured directly by samsung, mean well, and usaheatsink. Assembled and tested right here in the usa. We offer samsung's latest lm301h leds which are 16.5% more efficient than the lm301b diodes so it creates a fuller spectrum and higher density light, while using the same amount of electricity and the lights produce practically zero emitted heat.
This, paired with the mean well hlg series drivers, not only ensures constant voltage but also has the added advantage of constant current to the leds. We are a husband and wife team and we put each product together, fully test all lights, and wattage prior to it leaving our door.
Included in your package are the wattages from the test carried on on your specific board(s). All of our boards are made to order, so if there is something specific you might want added, please send us a message. We love helping our customers and would like to ensure that they have a successful grow experience.
We sell four different size lights to meet any growers needs - visit our etsy store for what we have in stock. 250 watt version - size: 24" x 10" - covers 9 square feet. 350 watt version - size: 37" x 10" - covers 12 square feet. 480 watt version - size: 26" x 24" - covers 25 square feet. 600 watt version - size: 37" x 15" - covers 36 square feet. This item is made of led and quantum led, grow light.