66 Quart Monotub Fruiting Chamber GrowKit EVERYTHING for Start to Finish Bulk Growing Includes Easy to Follow, Step by Step Instructions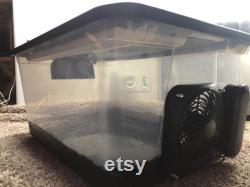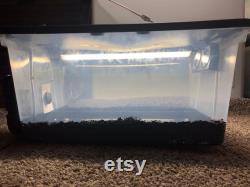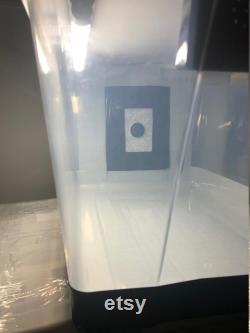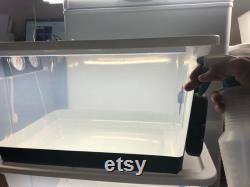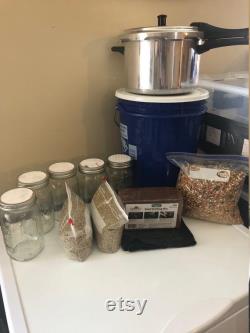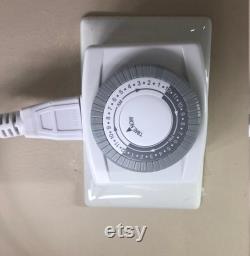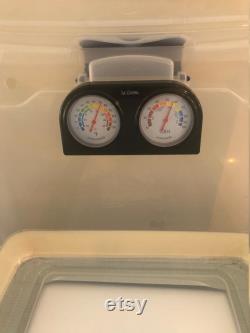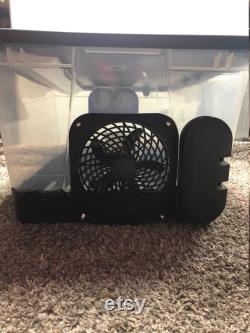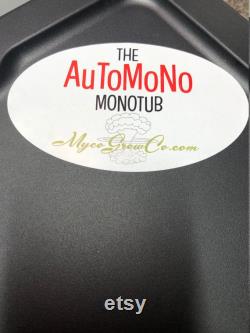 Diy mushroom grow kit with everything needed to grow mushrooms at home effectively, and efficiently. This kit will fit in a small closet, or corner of any room, and our monotub kit will enable even beginners to grow up to 1 lb a month at home, and/or get their small business/hobby started, and producing big yields. I have included everything you need to grow from start to finish, and it is simplified for easy, and fast production of bulk quantity yields. No 1/2 pint-1 pint jars, no 1-3 ounce yields you will yield 14-18 ounces a month with this kit as it is. My kit includes everything a grower will need to get around 1lb (dry yield) a month whether it's different strains of edible mushrooms, or whatever kind of mushrooms you choose to grow, this kit includes everything needed down to gloves, face mask, and proper disinfectant please take a look at all the other kits online and compare.
None of them are even close to complete, and i haven't found one yet that offers step by step/start to finish growing instructions broken down for easy to understand bulk growing this kit is a big solution to a problem that iv'e found with every other grow kit available online literally all you need is spores. And you're ready to grow. We were tired of seeing grow kits online that only contained the bare necessities. No vermiculite, wbs, or coir.
A lot of these diy kits online are not complete. Not realizing there's a lot more things they need, and there's so much scattered/misleading/confusing info on how to grow online that it's hard to figure it all out.
We've put a stop to all of that with this grow kit our monotubs are constructed with built in thermometer/hydrometer, 5500k light on a timer, and a built in fan, and misting port so you don't have to open your lid for ge/fae or fanning/misting and risk contamination everything required is included in this kit. Your first grow from spores usually takes around 60 days from start to finish, but if you do g2g transfers after your first jars colonize, you'll be enjoying repeat yields every month. We also sell bigger kits depending on the yield/strain variations you'd like to grow. This item is made of prefab 1qt widemouth mason jars for spawn and pressure cooker for spawn, premeasured vermiculite for bulk substrate, premeasured wbs for spawn, premeasured coco coir for bulk substrate, premixed germ killing disinfectant, grow light with correct 5500k bulb, gloves and facemask, foil for pressure cooking spawn jars, 5 gallon bucket for bulk substrate, step by step instructions for every process.