66 Quart Monotub Fruiting Chamber Spray Port Battery Powered 2Speed Fan 5500K Light on Timer,etc.Hassle Free Growing NO Contams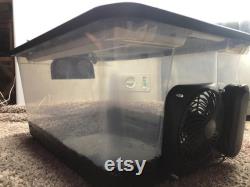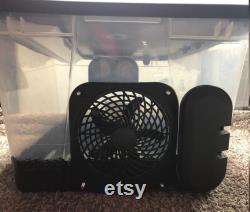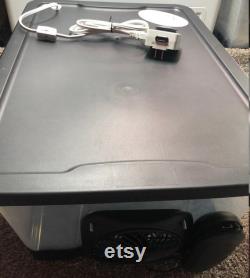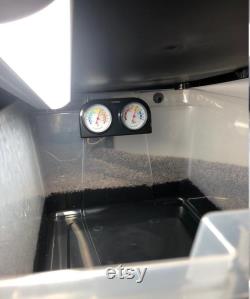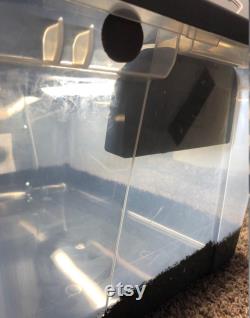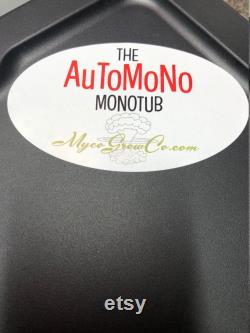 Our 66 quart automated monotubs feature built in thermometer/hydrometer for temperature/humidity control. Built in 5500k light that mimics sunlight, on a timer so you can set the light to come on, and go off whenever you'd like without having to flip a switch, or remember your light cycle. Also, our tubs come with 2 speed 6 battery powered fans that blow the air out instead of blowing unsterile air on your substrate. Creating heavy evaporation on the surface layer of your substrate leading to better pinning, and more efficient ge/fae. This typically gives growers an extra flush out of their tubs before the substrate is spent/becomes contaminated. Resulting in bigger yields our tubs also feature an open and close spray port for misting your substrate. Just open the tab, spray, and close our tubs also have blacked out sides, and bottom to help prevent side, and under pinning. Resulting in even bigger yields. Our new design uses rhino liner rubberized undercoating so no light gets in, and makes them great for stacking.
Simple, thought out design, and quality craftsmanship give you an automated, 95% hands free, growing environment for your mushrooms, leading to virtually no risk of contamination, and bigger yields every grow. Each tub will yield 14-18 oz (dry yield) with 5 quarts of spawn, 8 quarts of coir, and 2 quarts of vermiculite.