6 pot Hydroponic Tower system (5Gal bucket not included)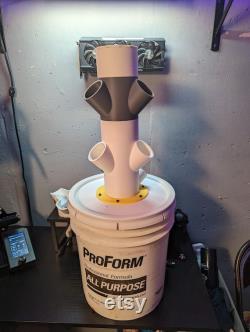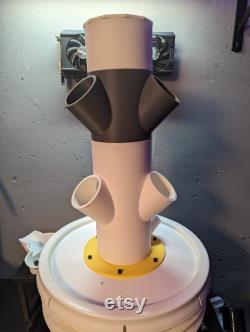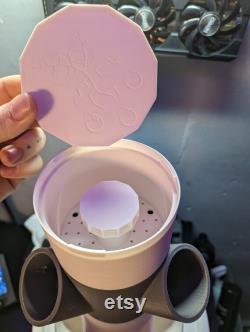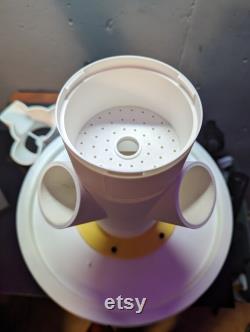 Introducing the revolutionary 3d hydroponic tower system - the ultimate solution for growing fresh and healthy produce right in the comfort of your home our system is designed to maximize space utilization while minimizing maintenance, making it the perfect choice for anyone looking to grow their own fruits, vegetables, herbs, and more. With our 3d hydroponic tower system, you can grow up to 8 plants in just one tower the innovative design of the system allows for optimal nutrient distribution and water circulation, ensuring your plants receive the exact amount of water and nutrients they need to thrive. Assembly of the system is quick and easy, and it requires no soil, meaning you can start growing your produce immediately.
Plus, our system is environmentally friendly and eliminates the need for harmful pesticides and herbicides, making it the perfect choice for eco-conscious gardeners. Don't wait any longer to start growing your own fresh and healthy produce order your 3d hydroponic tower system today and experience the joy of growing your own food in the comfort of your home. Grow medium suitable for hydroponics. This item is made of pla.