7x35 Growers Greenhouse, ClimaPod Spirit (6-mm twin wall polycarbonate)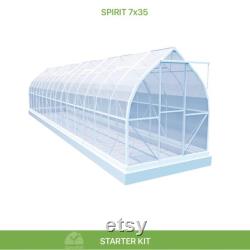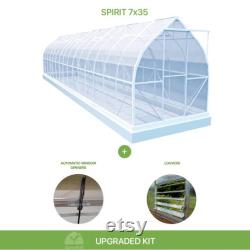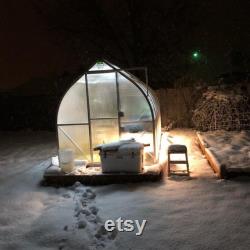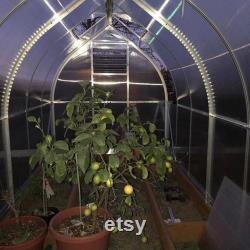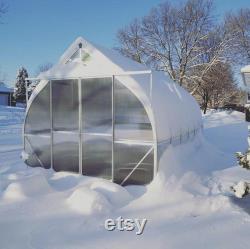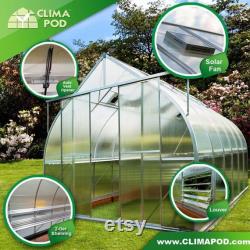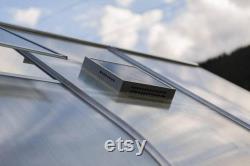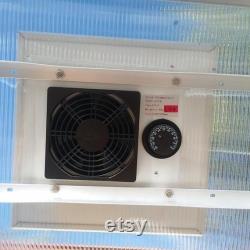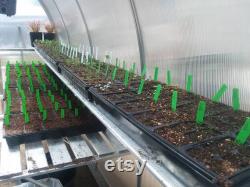 Thank you for checking our listing. We are a producer and distributor of brand new high quality greenhouse kits. Our modern-style greenhouses are made from the strong transparent double-wall polycarbonate and aluminum framing which give it good insulation and strength. Climapod greenhouses are perfect for growing organic produce and flowers. They can also be used for variety of other purposes.
If you are looking to have a longer greenhouse you may choose between other sizes we offer. 7x35 complete kit comes with accessories. 6 mm uv coated twin-wall polycarbonate panels. 5 solar powered thermostatic fans.
Full size 2-tier aluminum shelving (top & bottom shelves, for one side only). Exclude shelves and solar vents. Exclude shelves, solar vents, and a louver. This item is made of polycarbonate and glass, aluminum, fertilizer, seeds, produce, vegetables, high quality, durable, resistant, transparent, for growing, easy to assemble.