80-Pots Vertical Hydroponics Tower Set Hydroponic Growing System Home Gardening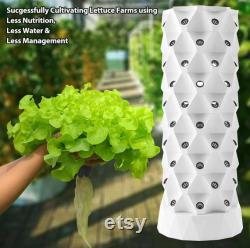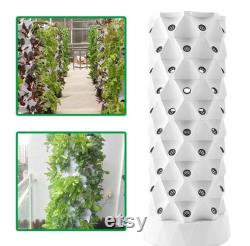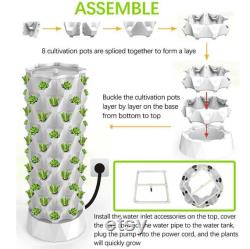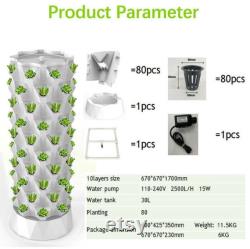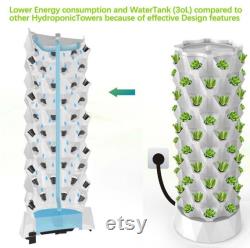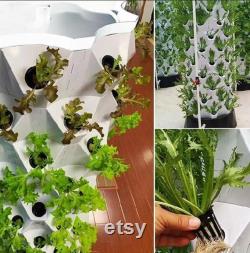 Food grade material --- made of food-grade pvc u, this hydroponic grow system produces high-quality plant that are more nutritious and better-tasting than soil-gardened produce because oxygenated water and nutrients are delivered directly to the roots. Automatic planting job --- after you settle down this hydroponics growing system, it can be automatic strat work when you connect the water and power on. You will get a significantly higher yield that grows faster consistently.
Easy assemble and use --- this hydroponic grow kit is very easy to assemble by evryone, design for fast, maximum-convenience vegetable gardening. Perfect for beginners no experience needed. Water saving kit --- grelen hydroponics tower water circulation cultivation was adopted. So will it will saving about 90% water than the tradition planting way. Also this is soilless cultivation, just need the water and plant nutrient solution, it can realize green planting without pollution.
Widely use --- suitable for leafy vegetables, herbs, melons, and berries. Seeds grow in a soilless medium ready to be transplanted to the tower. The 30l tank stores the plant nutrient solution. The nutrient-rich solution flows down the tower garden, nourishing the plants. In a few weeks, plants are harvest ready. 1 set of hydroponic tower.