A stunning hand blown antique French melon cloche or Bell Dome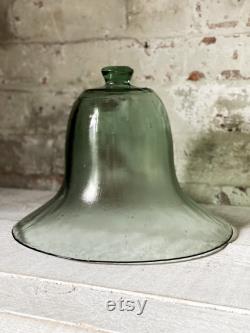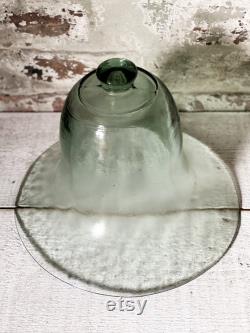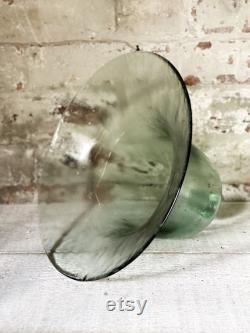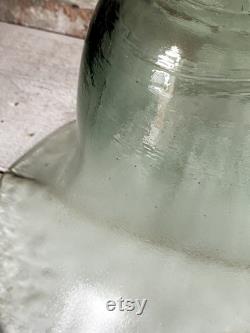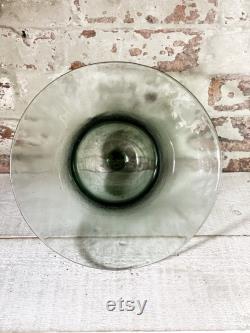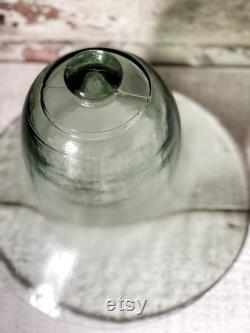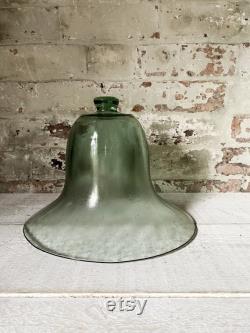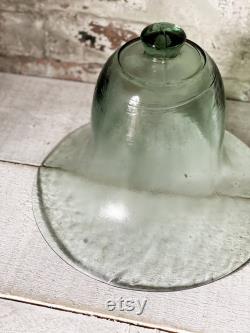 A stunning hand blown antique french melon cloche or bell dome bell jar. Beautiful ripples to the glass.
It appears to have been hand blown then moulded into the bell jar shape. These were used in kitchen gardens to preserve melons. In very good condition for its age with just a small slither chip to the rim but it's hard to notice.
Wonderful characteristic bell shape and aqua blue colour.