Acqua Garden 2 Innovative Vertical Growing System Solar Powered Self-Watering Fully Automated Complete Kitchen Garden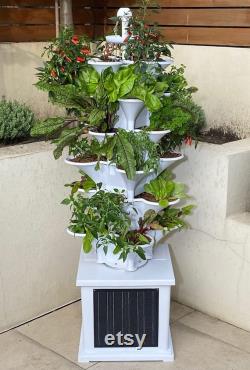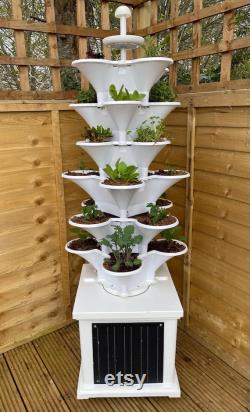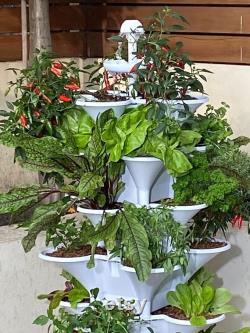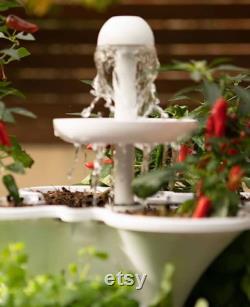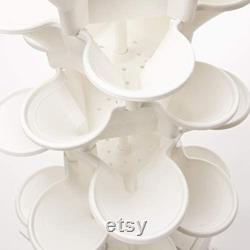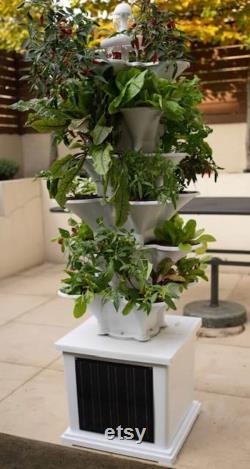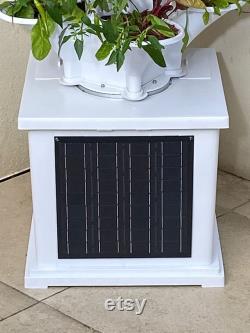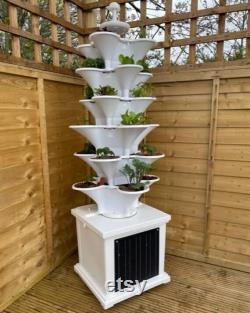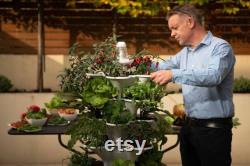 Innovative fully automated tower growing system : the acqua garden 2 is an innovative and highly productive vertical growing system designed for modern living. A fusion of elegance and functionality, the acqua garden 2 enables anyone, anywhere to grow nutritious fresh produce in abundance, wherever they live. Smart irrigation system: the acqua garden 2 incorporates a smart irrigation system, comprising a powerful micro pump, smart timer, super rechargeable lithium ion battery, high efficiency solar panel, and solar controller. The smart irrigation system delivers just the right amount of water and mineral nutrients at set intervals, to provide your plants with all the goodness they need at all times. Powered by solar: the solar panel continuously recharges the battery even in low light levels, and is so efficient that it doesn't even require direct sunlight. It will charge the battery pretty much anywhere you choose to locate it, outside or inside the home.
High yields + fast growth rates: the science behind the acqua garden 2 combines to give high yields and fast growth rates for your plants. Plants receive water and nutrients at set times every day, so always have everything they need for healthy growth.
The plant's roots embed in our proprietary blend of organic coconut coir, which promotes healthy root development but as the plants then don't need to search further for water or nutrients, their energy all goes into upward growth. Grow whatever you love: you can grow pretty much anything with the acqua garden 2 - salads, leafy greens, vegetables, herbs, chillies, even flowers and you can grow up to 72 plants at once, effortlessly. This item is made of micro pump and pre programmed timer, lithium ion super rechargeable battery, charger, pipe sections, connectors, rowing medium package, mineral nutrient package, accessories pack, instruction pack.