AeroGarden Harvest With Heirloom Salad Greens Pod Kit (6-Pod)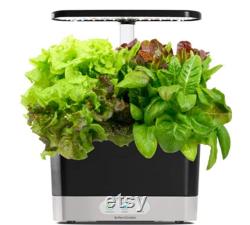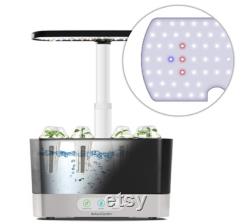 Take the guesswork out of growing: the aerogarden harvest's compact shape has a super easy control panel with touch sensor illuminated buttons that dim when the garden light is off; the one 15-hour light setting is just the right amount plants love for healthy growth. Ultra-thin grow light hood: plants grow bigger and generate bountiful harvests because of our full spectrum led grow lights; our lighting systems are developed for maximum energy efficiency and cost just pennies a day to operate.
Grows naturally in water, 5x faster than soil: save yourself the hassle and mess of growing indoors with soil; you'll use less water and your plants will grow faster, getting everything they need from the water and plant food in your aerogarden. As fresh as it gets: now you can have flavor packed herbs, crisp salad greens, and even vine-ripened tomatoes that are always fresh, always local, and always in season; you have everything you need to make delicious meals straight off the stem.
Heirloom salad greens seed pod kit: a custom blend of six unique salad green varieties that are easy to grow; the heirloom salad greens seed pod kit germinates in just days. Product dimensions5.98 x 10.5 x 10.9 inches.