AILINKE Large Room Humidifiers 1000 sq.ft. OPEN BOX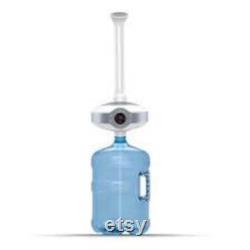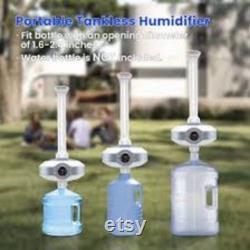 This is brand new but an opened box. This model does not have the remote but all the functions work the same and can be done on the device. Innovatively portable design, water bottle not included just put the hose & element filter into the tank and fix it well before use. Suitable for any tanks with an opening diameter of 1.6-2.4 inches. The applicable area has also been expanded up to 1,000 sq.
Works perfectly for both household and industrial commercial use. (water bottle humidifiers for large room) compared with the general models, the newly designed dual atomizers have superior humidification performance of 800ml/h output. Equipped with a 360 rotatable mist tube that can change the mist direction at your desired. Auto-off mist output if reach your customized humidity.
(mobile & portable humidifier) the humidifier is lightweight and easy to move. The heavy water tank is no longer restricted, making it easy and convenient to move & store. 1/2/4/8h timer and 35db near-silent frequency added to meet your daily use.
Long touch the timer button to turn on/off the self-cleaning light function. (whole house humidifier with humidistat) equipped with an external humidity sensor, the humidity can be set to 40-90%. 3 mist speeds are available between low, medium, and high moisture output for different needs. Constant moisture for more than 48 hours. Give you a warning light before auto shutting off when out of water or falling. The whole house room humidifier with humidistat works for your home, office, factory, and greenhouse. Note: due to the special structure, it may take 30-45s to generate mist.