AUTO-TUB Fully Automated Multi-Function Mushroom Fruiting Chamber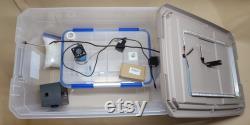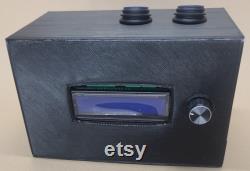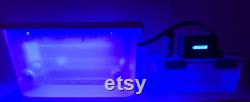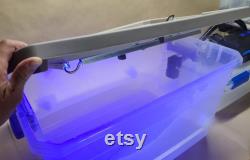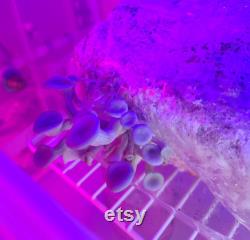 We believe that mushrooms are the future. Our main mission with autotub tub is to give everyone the ability to grow whatever strain of mushrooms you choose, simply and easily. Desert oyster farms autotub automated fruiting chamber is a mix between a little bit of open source and a system that is perfect for either a novice grower or someone who is a fully blown mushroom farmer.
We do not want the idea of open source to be scary. Therefore, by building the control unit ourselves, we are able to have full control of the design process. This gives us the ability to service the control units as well as change what the control unit can do which is our one of our big goals.
We are determined to keep pushing the capability of the control unit until we are our community is satisfied. So, we hope you follow us on our journey in creating one of the most user-friendly fruiting chambers that is out there. Full automation: we have taken the best parts of the current systems on the market and we have built our own control unit by hand.
We saw the issues of using a system that is not specifically built for mushrooms has massive downside. In response to this issue, we built a controller specifically for mushroom cultivation. The beauty of this controller is that it can be used with the autotub tubs or integrated into a larger system. For our temp/hum sensor we use the am2311a sensor which is the same sensor the ink-bird system uses.
Our fogging system uses the same ultrasonic foggers that large scale cultivators use with a positive pressure air system so that it helps keep down contaminants in the fruiting chamber. Led lighting: we are using state of the art 440nm wavelength led's. This wavelength has been shown to be the most effective with primordial growth as well as fruiting see article.
The control unit currently allows you to manually turn on and off the lights. We hope to make this an automatic feature in the future. Fogging system: our fogger system is a x liter system with an easy to fill port where you should never have to take the lid off after you initially set the system up. We use the same ultrasonic foggers that the large-scale cultivators use, which allows us to create a large volume of fog/mist. Open source: again, we want to reiterate that this project will be a huge open-source project.
With this, we aim to give the best opportunity for a community of new and experienced growers to cultivate the best product possible. We have a website with a forum/blog where you can give your input or ask for troubleshooting help. As well as were we keep you up to date with all the current firmware updates and current projects we are working on. We will also keep you informed with the new version of products we are coming out with. Versatile: the autotub can tackle any tek you put into it.
Whether it is jars, cakes, bags or normal mono-tub autotub will create the perfect micro-environment for your culture. You can put perlite in the bottom of the tub if you want it increase the fae surface area of your fruiting culture. We suggest that if you choose to the mono-tub tek that you put in a plastic bag liner, we have a video as a reference with the way we like to do it. Step- by -step written directions and video references: it seems that at first glance that the autotub looks a little complex, but it could not be simpler. Each kit includes written directions on how to set up the autotub. We also have a slew of different video resources on how to set up the autotub, as well as trouble shooting information.
All products in my store are guaranteed, or you get replacements and free extras. Please do not hesitate to contact me, as i have grown many mushrooms with this system. If looking to grow bulk, be sure to message me and i can help you with that as well.
Full control of humidity and fae as well as lights. Same hum sensor as the ink-bird automated systems. A role of micropore tape. A bag ziplock bag of poly-fill.
Power source for the control unit (this will power the fogger, fans and lights). Condensation catch for fruiting chamber.
440nm led's (best wavelength of light for mushrooms). Written directions as well as videos online.
This item is made of grain spawn and montotub, mushroom filters, bulk grow, mycology equiptment, grow light, grain jars, brf cakes, mushroom grow bags, shroom kit, shrooms, liquid culture, mushroom culture.