Bonsai Laminar Flow Hood 12 x12 IN STOCK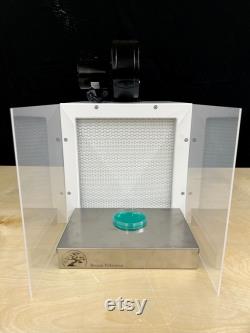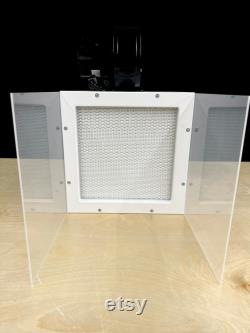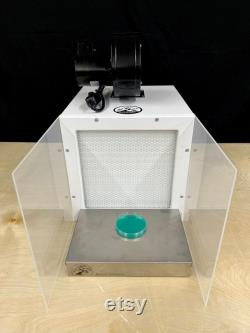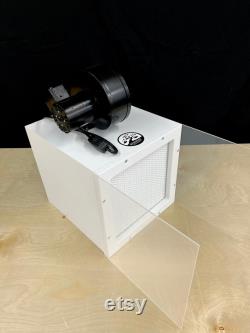 Looking for a ready-to-use flow hood look no further than the bonsai hepaflow-12. Simple 110v plug in play design - 2 minute simple assembly. Produces true horizontal laminar air flow. Made with 3/4 cabinet grade birch plywood. On/off in-line switch with pre-wired blower.
Custom cnc removable face plate makes changing the filter a breeze. Acrylic side air buffers (optional teaching tool for beginners). Replaceable 99.99% micron filter designed to last 3-5 years of normal use.
User's guide that covers sterile technique, how to make your own spore syringes, work with agar, transfer grain and more. This item is made of birch plywood.