BoomBoxGrow kit Monotub mushroom fruiting chamber Comes with sterilized substrate,grain,vents,filters,temperature gauge and grow guide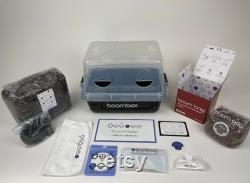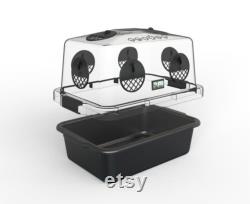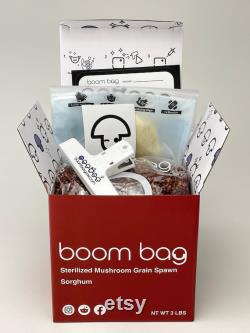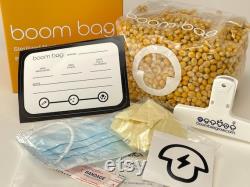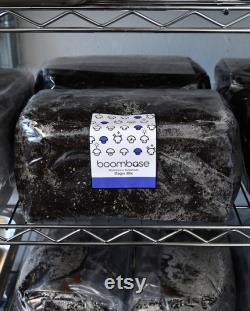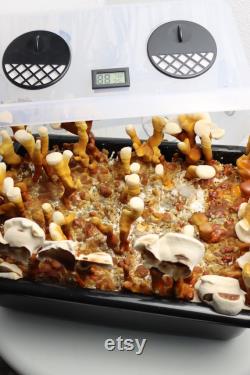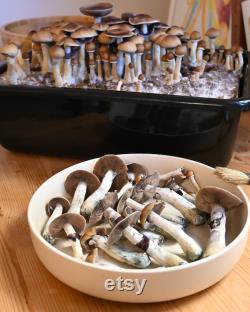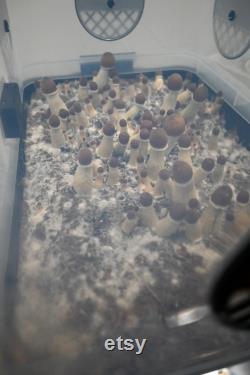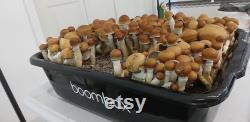 The boombox collection was created to make mushroom growing easy and fun for everyone. Our total system simplifies the how-to, hands-on education of growing mycelium and fruiting fungi. The boombox is the fruiting chamber for your mycelium. The chamber has been designed with a digital gauge to monitor temperature and humidity, and vents to create an ideal fruiting environment.
Sterilized substrates for growing mycelium in the boombox fruiting chamber. Has developed magic mix for dung-loving fungi. Grain bags are the most common spawning method for mycelium. The boombag can used in any fruiting chamber or monotub system.
We've developed the boombag to be used in conjunction with boombase and boombox.