Brown Wooden Cold Frame Raised Planter Greenhouse Bed Flower Stand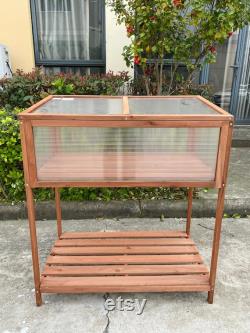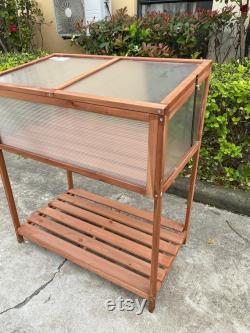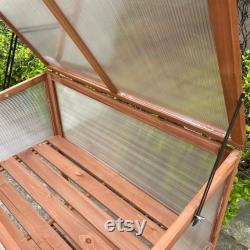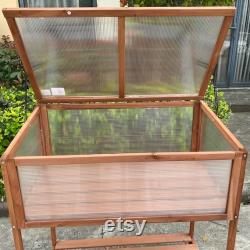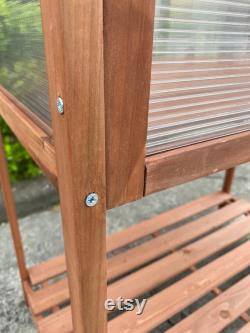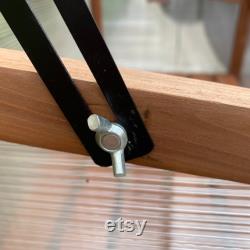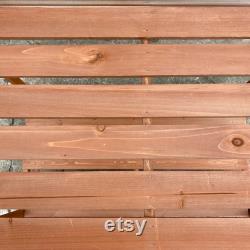 Extensive functionality: cleverly designed, the upper part is a greenhouse, and the lower part is a planter where pots and plants can be placed, two in one function, saving space. Solid structure: structured with wood for extended durability, and the structure follows the scientific principle and is strong enough to hold seed trays, pots and plant growth light. Effective protection: translucent pc panel help your plants fully absorb the sunlight and protect them from light wind and rain. This wooden greenhouse can also extend the growing season and offers an ideal temperature for your plants. Good ventilation: the openable roofs can let fresh air and more sunshine to help plants thrive and allow for excellent ventilation.
Beautify your garden: provide optimum air circulation & sufficient illumination & ornamental effects. Giving your patios, balconies, decks and gardens a touch of green. Easy assembly: the greenhouse is easy to assemble simply follow the included instructions and connect all the parts. This item is made of wood.