BULK (72lb 144lb 288lb) 3lb Sterilized 50 50 Blend Whole Oats and Milo Spawn Bag FREE SHIPPING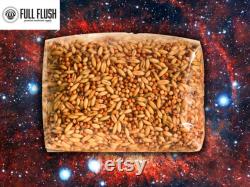 We start with high quality whole oat & milo sourced in the us. We then fully hydrate and sterilize each bag for 2hrs to ensure a clean starting point for your grow.
These are ready for liquid culture inoculation via syringe. Each bag has 3lbs of hydrated and sterilized whole oats & milo. This item is made of whole oats and milo.