BULK Mushroom grow kit monotub 60qt MONO 4qt Sterile Grain Spawn 2kg Coco Coir, Filtered Vents, Easy Beginners High Yeids, Reusable Simple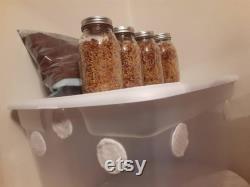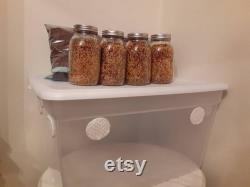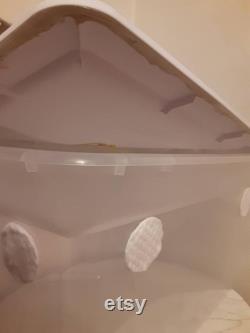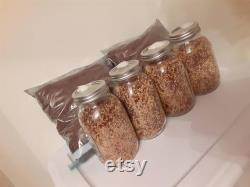 An easy introduction into bulk mushroom production with much higher yields than cake kits. Spawning to a bulk substrate allows you to maximize your haul with easy step by step instructions. This bulk grow kit includes.
4x sterile 1qt grain spawn jars with polyester filters. 2x 1kg bags of dehydrated coconut fiber. This item is made of glass and plastic, grain, wbs, jars, mason jars, polyester.