Bulk Sterilized Rye Grain (50)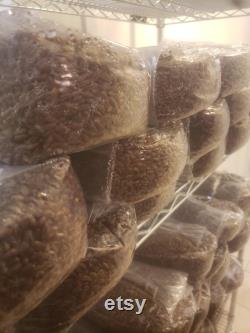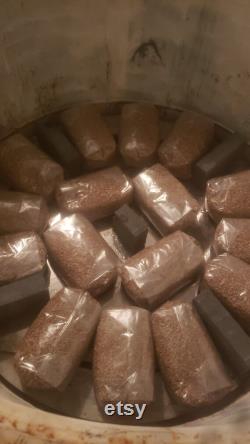 Bags of sterile organic rye berry are a perfect way to kickstart any mushroom cultivation project. Whether this is a hobby, side business or main focus we have you covered. Each of our bags are hand made and hydrated perfectly with top quality food grade organic rye berry. Each bag is sterilized to a core temperature of 121c to ensure that all potential threats have been removed. Our bags are made to order so you can always count on their freshness.
This item is made of certified organic rye berry and gypsum, water.