Canopy Elite Spider Series Foldable LED Full Spectrum 1000Watt Equivalent 600watt LED 6 bar Premium Samsung Diodes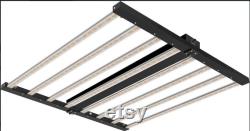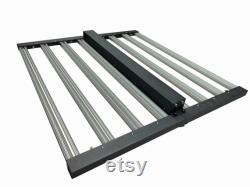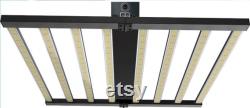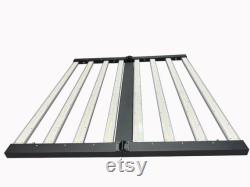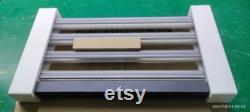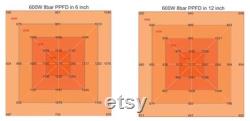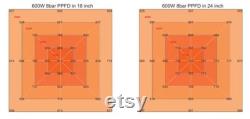 This is the canopy elite spider series. This is a light that is easy to set up, for low ceilings, vertical grow option, and much more.
By far out most universal light for just about any room/tent. Being one of the best led lights on the market, period. Say goodbye to those ridiculous energy bills, and say hello to a low profile option that will make your life much easier.
The pro series has 8 removable and replaceable bars to make it super easy to install and transport. Just hang up and snap in the bars. This model uses samsung diodes with a red. These have a tremendous par and ppfd output that put's competitors to shame. Delivering up to 2700mol/s ppf output it beats the 1000watt competitors and only draws 640watts of actual power.
Amazingly high-efficacy of 2.8 mol/j enhances any indoor plant growth, decreasing your operational costs, while increasing your quality and output. This is our elite series, led grow lights. Full spectrum grow light-- the pro series is full spectrum up to 700nm avg 660nm to make your indoor plants recognize it as the sun's full spectrum. They enhance photosynthesis to help optimize each stage of indoor growing a plant from seed to flower.
This ensures that you maximize the yield, quality, while using as little electricity as possible. The elite series is best for a 4x4 area for the best coverage and results.
Canopy elite series indoor grow lights are dimmable, have controller ports for trolmaster or any other controller and daisy chain up to 75lights. The dimming knob can go from 40-100% power in order to make it as easy as possible to adjust the lights power in every stage of plant growth.
Comes in rj12 and rj11 ports. The canopy elite led grow lights can cover 6x6ft for vegetative coverage and up to 5x5 for flower coverage. You can adjust the height and distance from your plants as they have so little heat that comes from each light.
This will improve all areas of your garden. Canopy elite series can fit a wide range of your gardening needs, climate rooms, house garden, grow tent box, greenhouse cultivation, hydroponics, vertical stack & rack. Can be used in 5x5 or 6x6 areas.
With a 120 degree lens, this allows for more than just plants directly below to receive all light of the full spectrum light. These lights are built to last, and any issues we are here to help.
All drivers work to provide bars with consistent power. Having over 1000's++ samsung lh351b diodes equipped with durable and reliable heavy-duty aluminum housing material allows for harsh conditions and each light is built to last 50000hrs.