ClimaPod Spirit 7x12, Greenhouse series with 6 mm polycarbonate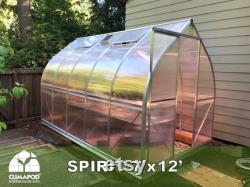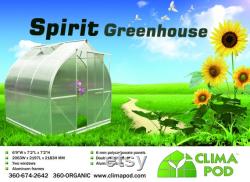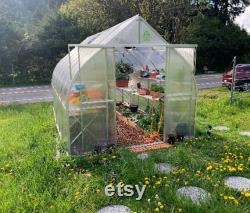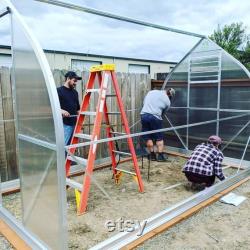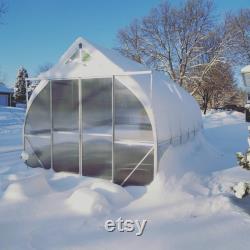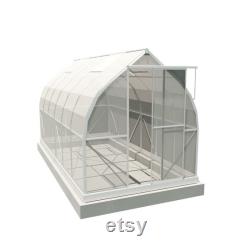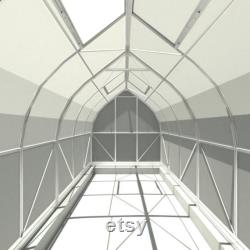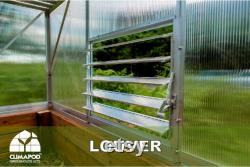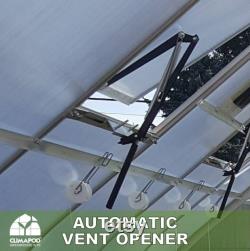 Thank you for checking our listing. We are a producer and distributor of brand new high quality greenhouse kits.
Our modern-style greenhouses are made from the strong transparent double-wall polycarbonate and aluminum framing which give it good insulation and strength. Climapod greenhouses are perfect for growing organic produce and flowers. They can also be used for variety of other purposes.
Limapod spirit greenhouse exact dimensions. Outside: 6 10 1/2 (2096 mm) x 12 1/4 (3664 mm) x 7 2 (2185 mm).
Inside: 6 8 1/4 (2038 mm) x 11 9 15/16 (3606 mm) x 7'1 (2159 mm). Extremely heavy duty construction: thick aluminum profiles & 6 mm polycarbonate panels. Sliding door with magnetic locker. Average assembly: 2-3 people, 1-2 days (involving more people make it easier and reduce assembly time). The durable roof can hold over 15 of snow (it is recommended to remove snow loads over 12). Climapod spirit 7'x12 starter kit includes. 6 mm uv coated twin-wall polycarbonate panels.
Climapod spirit 7'x12 upgraded kit includes. Climapod spirit 7'x12 complete kit includes. 2 solar powered thermostatic fans. Full size 2-tier aluminum shelving (top & bottom shelves, for one side only). Back-order eta: june 25, 2021.
This item is made of polycarbonate and glass, aluminium, highquality, durable, resistant, transparent, for growing, easy to ansemble.