CO2 Regulator Solenoid Flow Meter, 5 meter pipe Hydroponic Grow tent Digital PPM. Set and Forget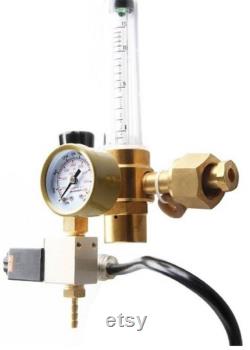 Made from brass/ copper / steel /plastic. Plugs into the 240v outlet on the pro-leaf becc-b2 environmental controller & pro-leaf ppm-b1. For total automation of hydroponics. This co2 regulator will allow you to maintain ideal co2 levels for optimal growth.
It can be used for indoor grow rooms, grow tents, and greenhouses to enhance carbon dioxide to the growing environment, speed up growth rates and yields. Perfectly pairs with our co2 controllers. Precision accuracy flow meter-0.5-15 scf/hour.
Hose tail: suitable for 4.2mm inside diameter hose with solenoid value and australian plug. Includes one plastic tank washers and 5m of co2 dispensing line. Brass construction for long-lasting dependability and durability. This item is made of copper and steel.