CO-Z Lean to Greenhouse Walk in, Portable Mini Green House with PE Cover, Waterproof Hot House UV Protected Green House,3.3 x 6.6 x 7.0 Feet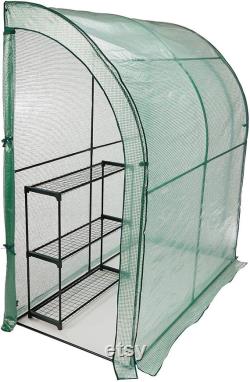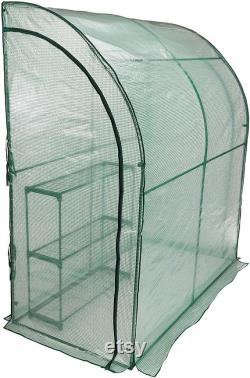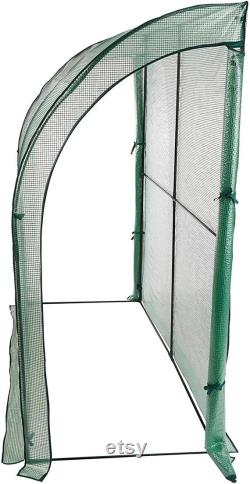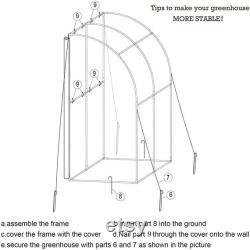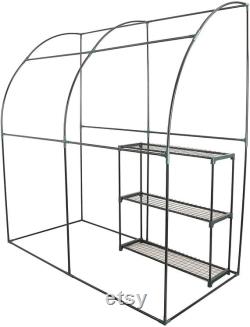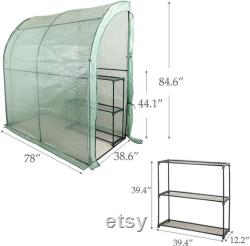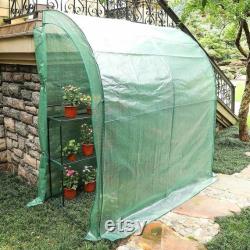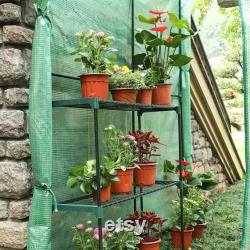 Overall dimensions 3.3' l x 6.6' w x 7.0' h, weighs 18 lbs. Super convenient to carry around for seasonal use.
User-friendly design a zippered roll-up entrance for easy access, rust-resistant tubes for durability, 4 ropes and 4 stakes to secure the greenhouse and prevent it being blown down by the wind. Complimentary wired shelves provide ample space for plant storage and allow them for healthy breathing. Walk-in design offers growing space and convenience to operate.
Hot house is designed to set up next to the door of your home, garage, barn or shed. Minimal assembly plastic connectors take the place of assembly hardware, so this greenhouse can be up in no time.