Cold Frame Germination Station with Auto Vent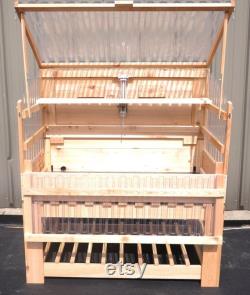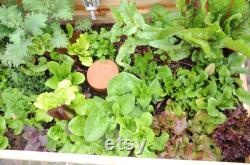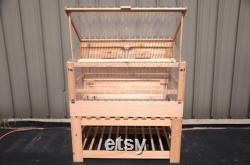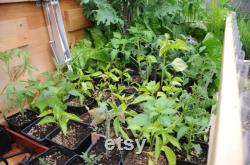 The cold frame germination station is designed to be an ergonomic raised bed garden that will allow you to start your seeds early, harden off your seedlings, or grow vegetables into the fall and winter and maintain easy access to your plants for stress free gardening. 56 tall, this user-friendly cold frame has a lid that opens and locks at 6 levels and the front panel that folds down for easy access to your plants along with an automatic vent that takes human error out of maintaining temperature control in your garden. Set your desired temperature and let the automatic vent opener do the rest.
It also can be utilized as a potting bench with storage beneath. It is "the tool for gardeners".
Western red cedar and corrugated polycarbonate. 49 wide x 28 deep x 56 high with potting bench. Automatic cold frame vent opener on back panel for temperature control. Perfect for urban gardening, patio gardening, and year round gardening.
This item is made of western red cedar and corrugated polycarbonate, galvanized stainless steel fasteners.