Cold Frame Ground Unit with Automatic Vent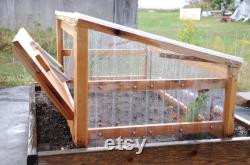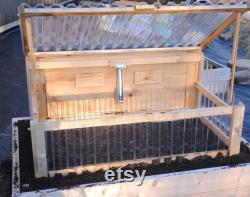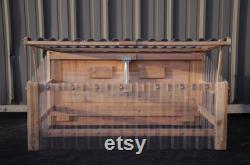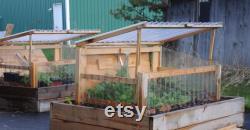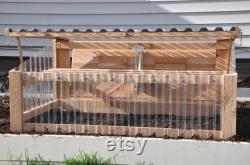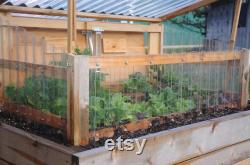 Our cedar cold frame with automatic vent opener will allow you to start your seeds early, harden off your seedlings, or grow vegetables into the fall and winter and take human error out of temperature control for your plants. Set your desired temperature and let the automatic vent opener do the rest. Maintain ideal temperature control in your cold frame year round. Western red cedar and corrugated polycabonate.
49 wide x 28 deep x 24 high. Automatic cold frame vent opener on back panel for temperature control.
This item is made of western red cedar and corrugated polycarbonate, galvinized stainless steel.