Coldframe, made in America.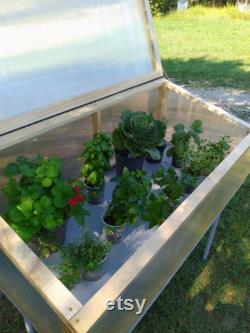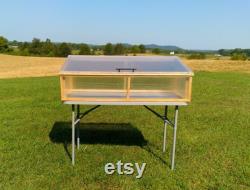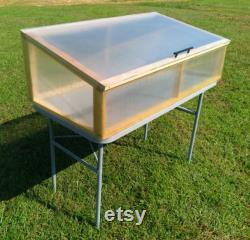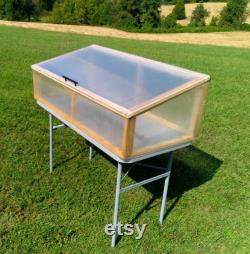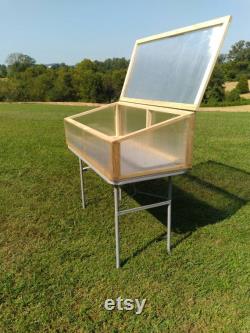 Twin wall polycarbonate on all sides, to keep your plants warm and greatly extend your growing season. Comfortable working height to keeps you from having to bend over while working with your plants. Folding legs allow for placement directly on the ground if that meets your needs better.
Lightweight and easy to move. Perfect for apartments and other areas with limited space. Planting area: 24" deep x 48" wide x 16 high.