Complete Agar Starter Kit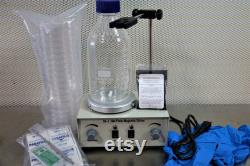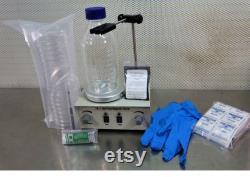 Mushroom valley farms is happy to offer this all-in-1 agar kit. Included in the kit are. 1000ml autoclave-able borosilicate media bottle. 20 sterile petri dishes - 100mm x 15mm.
Pre-mixed charcoal agar mix - makes 20 agar dishes. (1) #7 stainless steel scalpel handle. (10) #11 sterile surgical blades.
4 feet of laboratory grade parafilm m. Heated stir plate with temperature and rpm controls. (1) 1-inch magnetic stir bar. We've carefully chosen each item in this kit to provide a high-quality, yet affordable, kit for any mycologist.
Agar plates are the perfect way to grow and store cultures and samples. This item is made of agar mix and magnetic stir plate, 1000ml bottle, gloves, petri dishes, parafilm, scalpel, blades.