Complete All in One Mushroom Grow Bag, Fast and Free Shipping, (everything but the spores) growing is magic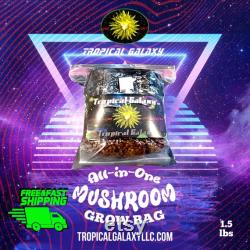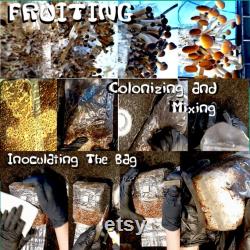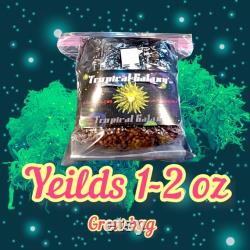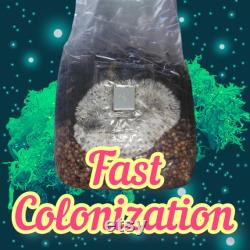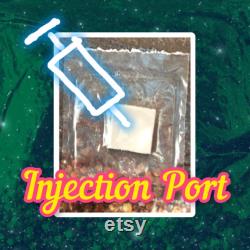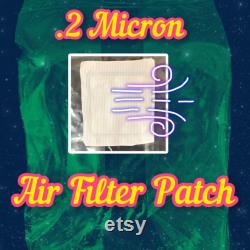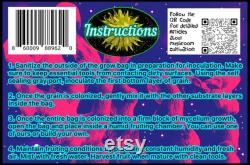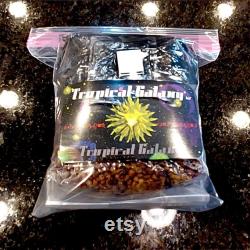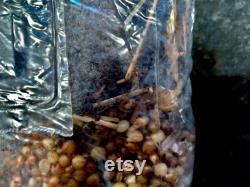 This bag is ideal for beginner mushroom growers or experienced growers looking for a simplified method. Inject mushroom culture (spores not included). Colonize the bottom layer for about 1-2 weeks.
Let the mushroom colonize the full bag. Fruit inside the bag or your fruiting tub. Contains layers of sterilized grain, composted manure, coco coir.
This item is made of compost, rice hulls, sorghum grain, straw, coco coir and point 2 micron filter patch.