Complete Liquid Culture Lab Kit With Electronic Magnetic Stirrer, Our Lc Recipe, and Step by Step by Instructions Set up Your Lab Right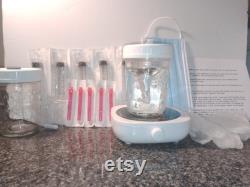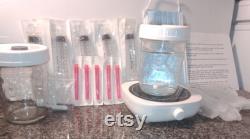 Our complete liquid culture lab kit comes with everything you need to make your own liquid cultures just like the professional companies do. Our kit comes with the following. Electronic lab grade magnetic stirrer and 2 mixing bars. 2 liquid culture jars with injection ports. 1 full of our potato /karo lc and 1 empty extra.
5 luer lock syringes and tips. Our super duper top secret lc recipe. And step by step instructions for start to finish creation and use of liquid cultures in mycology.
Set up your lab/grow room like a professional mycologist, and start using liquid cultures so you can harvest your mushrooms monthly.