Cordyceps Militaris Mushroom Liquid Culture 10ml Syringe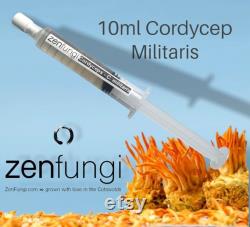 Cordyceps militaris - 10ml syringe. These syringes are to be used to grow mushrooms in a suitable substrate; for example a sterilised hardwood grow-bag, or into sterilised grain to make a "grain spawn". They can also be used with sterilised agar petri dishes to create mycelium. These syringes must never be injected into any part of the human body.
If you have any questions please just ask.