Custom Built Fully Automated Mushroom Monotub Grow Kits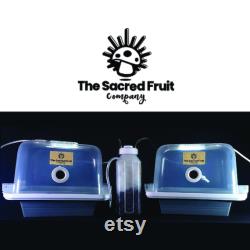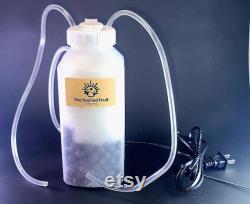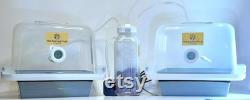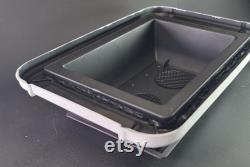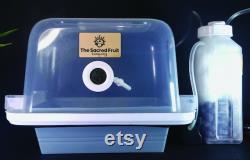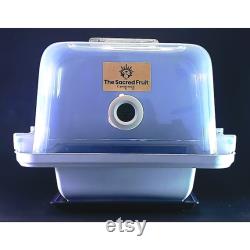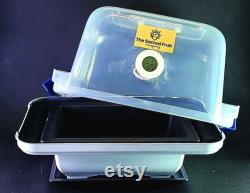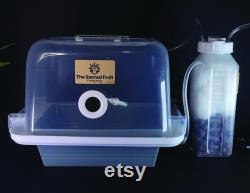 Custom built mushroom double dub tub grow kits. One of a kind hand-crafted grow kits with unique style and fully automated micro-environment that create the perfect conditions for a mushroom fruiting chamber. This kit comes with a custom-built humidifier that provides a constant steady slow leak of fresh humid air. There is no need for drilling holes or daily opening to mist and fan the tubs, once the humidifier is plugged in it will stabilize he fae and maintain the perfect 90% range of humidity day and night.
The humidifier is silent and this setup is perfect for any size space. Each kit comes equipped with a mini grow light, humidifer, (2) custom dub tubs, digital humidity and temperature sensor, temperature strip (because why not), plastic substrate liner, nitrile gloves, rubbing alcohol pads, youtube how to video links for tutorials, dual usb plug, and male to female usb extension cable. Kits do not include mushroom spores or liquid culture. Mini heat mats with temperature control. (1-3) wifi smart plug (remotely control your light, heat mat, and/or humidifer).
Black pvc three tier shelf. 1lb rye grain bag with injection port.