Custom made RDWC hydroponic kit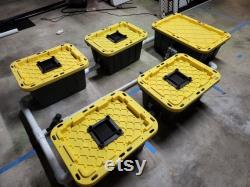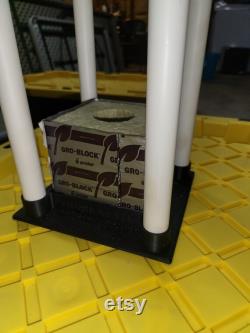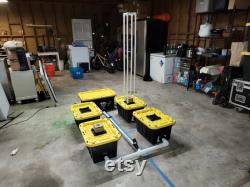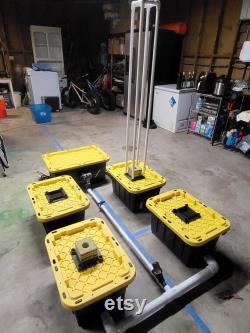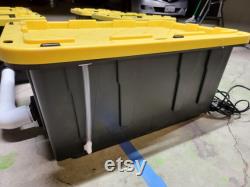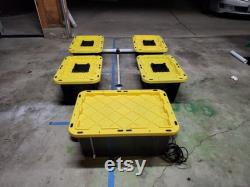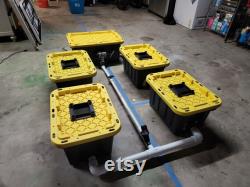 Complete hydroponic system for your home. This high efficiency hydroponic system has been designed to provide you with everything you need to get started growing. This system will bring your plants to new levels. This system is conveniently designed for anyone interested in hydroponics and looking for a recirculating deep water culture (rdwc) hydroponic system kit.
The rdwc system circulates the water throughout the entire system which allows user to add any nutrients and water to the reservoir and the system will automatically mix it. These 13-gallon totes provide the space needed for explosive root growth. These totes are pre-drilled and fitted with custom made net pots that are designed to hold one 4-inch rockwool cubes. The net pot has built in stands that fit pvc which is intended to let user create any type of plant support needed.
The whole system is connected using 1 pvc pipe which gives it plenty of connectivity to create a steady circulation throughout the system without clogs. The 17-gallon tote reservoir will come fitted with water level indicator and drain valve, to make water changes both easy and quick. Air stones will also be included to provide oxygen to the roots to prevent plants from drowning. The extra air accelerates root development and overall growth. This system will provide better quality harvests and double your yield.
Four custom 3d printed net pots. Custom 3d printed bulk heads. 800 gph inline water pump.
6-outlet 950 gph air pump.