DELUXE Dual Kit with 4 Prefilled Grow Pots (Yields 8-9 Plants LED 1200 Watts) The Bud Grower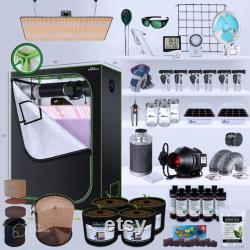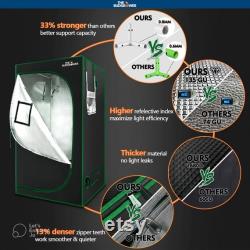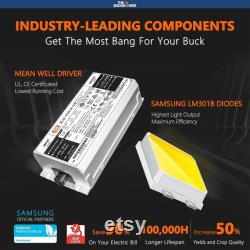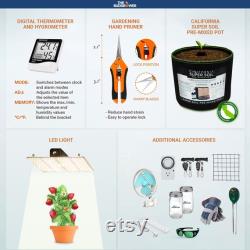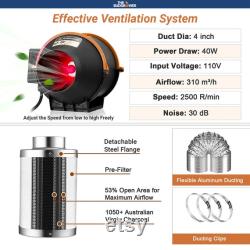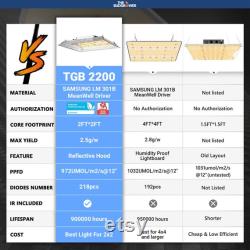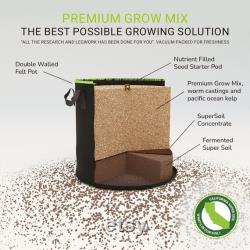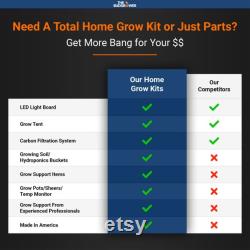 Our newly upgraded dual grow kit now comes with premium super soil premixed pots. These pots are the best home grow solution the industry has to offer and are fault-proof when growing at home. These premixed pots have 5 sophisticated soil and nutrient layers to meet the needs of your plant and root development.
Our quantum board led lights, durable steel frame, 1690d mylar interior, and our new premix pots will give your plants everything they need from start to finish. Learning to grow our skilled customer service will help guide you through the process from start to finish. 24 x 48 x 72 inches durable and reflective 1680d mylar interior is one of the most durable and reflective tents on the market. 3-9 times thicker than our competitors.
Our 25 mm steel support frames can hold up to 300 pounds. Our heavy-duty, hand-stitched zippers come with a light-blocking double flap enclosure and are 98% light reflective to keep light and odors inside the tent. Multiple viewports for monitoring your plants with ease.
3 ventilation ports for our carbon filtration system. Removable interior tray to help keep the home clean of debris and water. Hanging bag holds all your hardware in one place.
Don't fall for the knock-off brands. We are seasoned veterans with grow kit systems designed from industry-leading brands and we offer you dedicated grow support along your harvesting journey. Easy: our products make growing easy and fun for years to come. Intelligent: our systems and technology cultivate smarter horticulture. Empowering: we do everything we can to support indoor growing communities to thrive. Premium quality: our products will last for 100's of growing cycles if looked after properly.
Durable and sturdy: tear-proof and waterproof and hold 250lbs. Easy installation: to assemble it takes 1 person up to 15-30 min.
Human-centered design: multi-size vents available for different ventilation systems.