Deluxe mycelium grow kit with still air box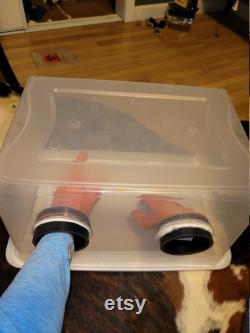 Complete used once, (i upgraded) mycelium nesting grow kit and still air box. Includes heater, thermostat/humidity, led light, timer, circulating pump, bulk casing, vermiculite gloves, alcohol pads, agar.
Most importantly it includes step by step directions. Also included instructions from my favorite you tuber. All that is needed is grain spawn and mycelium.
Your 30-45 days away from mush love. Tip- don't go without the still air box or skip the agar step. Ruined alot of grain that way.